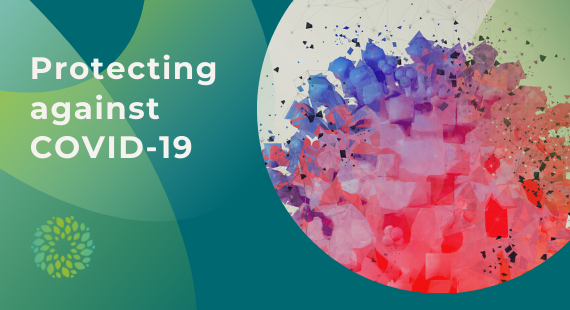 St Patrick's Mental Health Services (SPMHS) has a range of measures against the potential spread of COVID-19 in place to best protect the health of all our service users, staff, and the wider public.
These measures currently include restrictions on visiting. Before coming to our campuses, we ask that you check back here for information and relevant updates beforehand. Our campus locations and contact details can be found here.
See our current measures below
We know that these measures can be a challenge, but we have taken them with everyone's health in mind; they reflect that we need to take precautions for the hundreds of people attending our programmes and services and the more than 700 members of our staff.  We want everyone who comes through our doors to feel and stay as safe as possible.
Minding ourselves in a pandemic
Our team of mental health experts and service users have shared a lot of guidance and personal insight on looking after your mental health during the pandemic. Follow the links below to read or listen to more. 
Finding reliable information on coronavirus
For accurate, updated information on coronavirus, please see the HSE or World Health Organisation (WHO) websites.