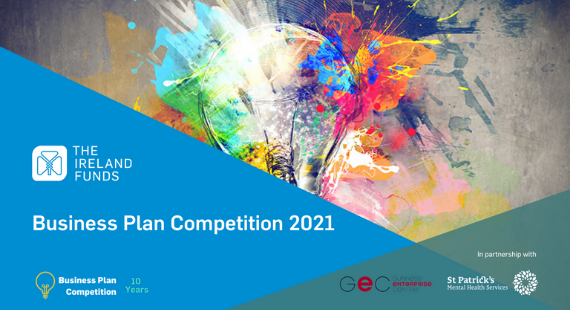 Speakeasy, a digital tool supporting young people's wellbeing, has won the Mental Health Innovation Award at the Ireland Funds Business Plan Competition (BPC).
Created by student entrepreneurs from the National University of Ireland Galway, Speakeasy is a classroom wellbeing management system. It uses a unique algrorithm to identify students who are struggling and let their school know.
Improving youth mental health
Speakeasy wants to see happier and higher-performing students by closing the communication gap between students and teachers in secondary schools today.
Its team won a €3,000 prize fund to help develop and launch its business plan after winning this award, which has been sponsored by St Patrick's Mental Health Services (SPMHS) since 2019. In 2021, the award aimed especially to support start-up businesses who have a mental health solution to respond to the challenges coming from COVID-19.
Our Director of Digital Health, Transformation and Partnerships, Orla Gogarty, said: "SPMHS is delighted to congratulate the creators of the Speakeasy project on receiving the Mental Health Innovation Award. Speakeasy will be a valuable resource for young people and teachers in the classroom who are in need of mental health support, and its objectives are closely aligned with SPMHS' awareness and education initiative, Walk in My Shoes (WIMS)."
"We look forward to working in partnership with its founders on this exciting and worthwhile project which will no doubt play a huge part in transforming how young people access mental health support in the future."
Offering support and mentoring
Marking its tenth year in 2021, the BPC is a leading third-level start-up competition in Ireland. It was set up to support students who have or are working on a good idea, but may not know what direction to go in to bring it to life.
Entries to the competition closed in March, with 11 shortlisted businesses taking part in support and mentoring workshops in April, May and June, and competing to a number of prizes with an overall fund of €27,000. By the close of this year's competition, over 270 people have taken part in the programme, with 37 academic institutions from across the island of Ireland represented. 60% of participating teams have formed viable businesses, raising over €10 million in investment and creating 200 jobs in the past four years alone.