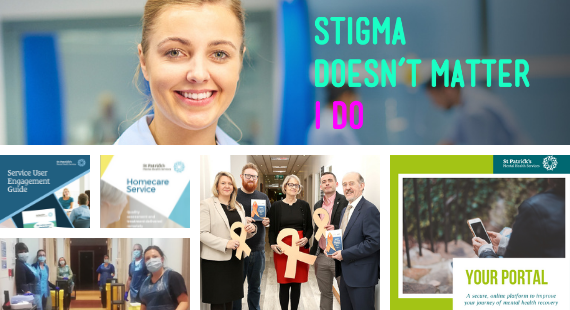 At St Patrick's Mental Health Services (SPMHS), we have published our latest Annual Report and Outcomes Report, which outline and analyse all aspects of performance in 2020
The reports show that, during a year in which we faced extraordinary challenges, our organisation's commitment to our core objectives didn't falter.
For many people, the onset of the COVID-19 pandemic meant that 2020 was marked by loss, illness and isolation, and our mental health and wellbeing came to the fore more than ever. By taking a proactive and agile approach to the pandemic, our services continued to grow and develop, with the necessary steps taken to protect our service users and staff and to provide quality and holistic mental healthcare.
Overview of our Outcomes Report
Our 2020 Outcomes Report marks the tenth edition of an annual review and evaluation of the accessibility and efficiency of our services and programmes. For the first time, it includes outcomes from our Homecare Service and service user insights to our remote services, following the introduction of remote care delivery from March 2020. By measuring and sharing results from our programmes, along with gaining insight to service user experience, we hope to better understand what works well within our service and identify areas where we can continue to improve.
The full report gathers and analyses results relating to service accessibility, clinical governance, clinical outcome measures, and service user satisfaction in 2020. You can read the full Outcomes Report here.
A summary report is also available which shares highlights of clinical outcomes and service user feedback. Read the summary report here, or see some key findings in the tables below.





Find more information on our work