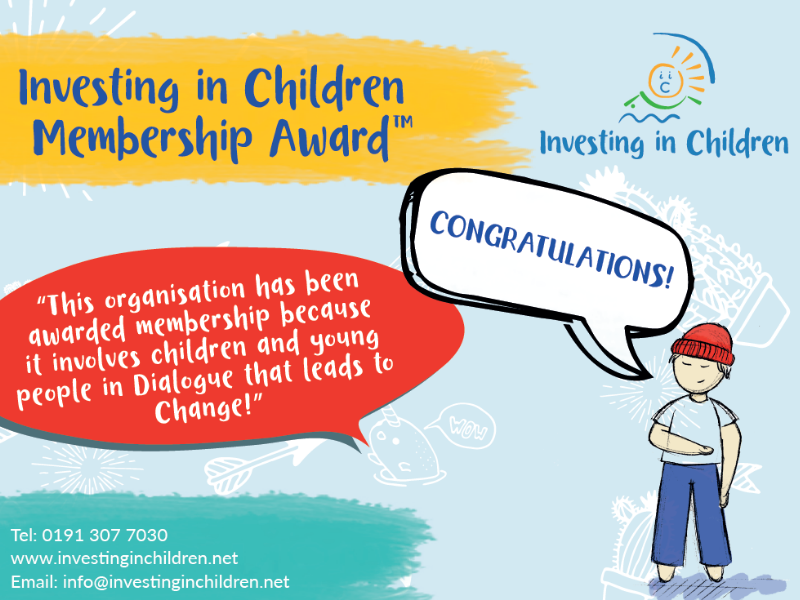 St Patrick's Mental Health Services (SPMHS) is pleased to share that our Willow Grove Adolescent Unit (WGAU), based in St Patrick's University Hospital, Dublin 8, recently achieved the Investing in Childcare (IiC) Award.
The award recognises the 2019 establishment of the Independent Advocacy Service in WGAU, in partnership with Youth Advocate Programmes Ireland.
The advocate supports service users in WGAU to have their voices heard by listening to their views, exploring their options and rights, and providing information to inform their decisions. The advocate, who is available in WGAU every second Wednesday and is independent of SPMHS, may also attend meetings with service users or assist them in contacting relevant people.
The IiC Award recognises and celebrates such examples of inclusive practice with children and young people, and those which demonstrate change-making dialogue with young people. Children and young people themselves endorse the award.
The award schemes comes from IiC, an initiative based in the United Kingdom (UK) which promotes the human rights of children and young people. The IiC currently has over 500 members in the UK and Ireland, and, over the last 21 years, has developed a range of different ways in which children and young people are supported to say what they want to say and improve services used by them, by discussing their ideas with the adults who run the services.
Speaking about the award, Programme Manager of SPMHS' adolescent service, Debbie Van Tonder, said:
human rights are embedded at the core of everything we do at SPMHS, and we place a huge importance on advocacy across all our programmes and services. We believe in the power of enabling service users to take an active, informed role in their mental healthcare, and the introduction of the Independent Advocacy Service in WGAU greatly supports this. We are delighted to receive this recognition and look forward to continuing to work with young people in WGAU on their recovery journeys. In addition, I would like to congratulate the WGAU team for all their input towards achieving this award.