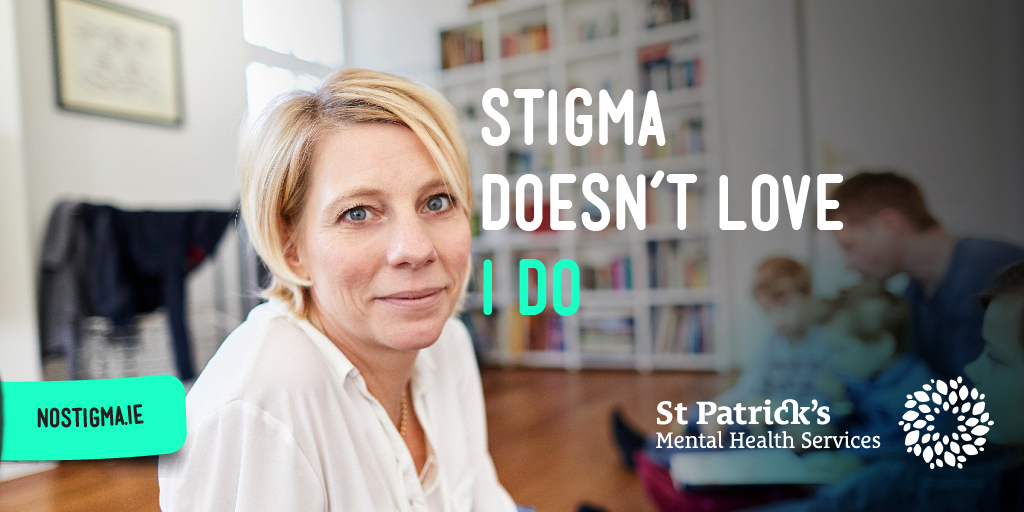 Life without mental health stigma enables us to fully participate and access the support we may need in our communities, with our families and friends, and within working life.
That's one of the key messages of our new No Stigma campaign, which reimagines a society without mental health stigma and discrimination by showing the positive effect on life when they are not experienced. 
Life without stigma means we all get to live it
Marking the launch of #NoStigma, Paul Gilligan, our Chief Executive Officer, and Gary Kiernan, a member of our Service User and Supporters Council who has personal experience of a mental health difficulty, spoke on RTÉ Radio One's Morning Ireland about the importance of ending mental health stigma.
The interview - which you can listen back to below - highlighted how having a society without mental health stigma would empower more people to reach out for the support they may need more easily.
Paul Gilligan also spoke about the campaign on 98FM, explaining how it's important to focus on how we can help people with mental health difficulties in their recovery by removing stigma from our homes, workplaces and communities. In a later interview with Shannonside Northern Sound FM, he highlighted how the COVID-19 pandemic, during which so many of us have gone through emotional and mental health challenges, provides us with a particularly timely opportunity to better understand the importance of how we act towards people with mental health difficulties. Meanwhile, our Advocacy Manager, Louise O'Leary, spoke on the same topic on KFM.
63% of people believe that being treated for a mental health difficulty is still seen by Irish society as a sign of personal failure: it's time for change.
Get involved
You can support the #NoStigma campaign by: