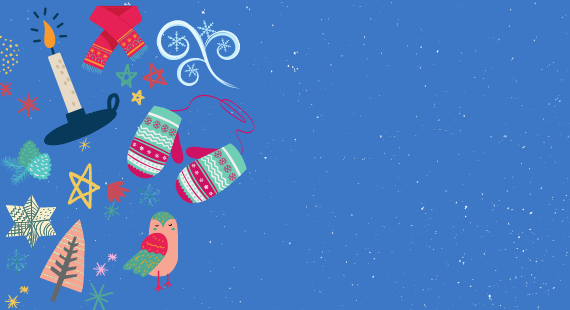 Our service users here at St Patrick's Mental Health Services are invited to a series of online art workshops over a number of weekends in January.
Artist Duffy Mooney-Sheppard will host the Winter Tales by Firelight series over three Saturdays in January, with each participant receiving their very own surprise art pack for each week. 
Over the three workshops, participants will open that week's art pack, and explore different aspects of nature in the shorter days and long nights of the winter months. Using a number of art forms, the workshops will take a look at this colder, darker season; consider the traditions and rituals of cultures throughout the year; and safe spaces for shelter and safe-keeping.
The workshops take place on 11 January, 15 January and, lastly, 22 January, with each one lasting between one hour and 80 minutes. Links to register for the workshops will be shared directly with our service users, with registration closing on 31 December. 
The workshops take place as part of First Fortnight 2022, the annual mental health and arts festival. See more of our events for the festival line-up below!