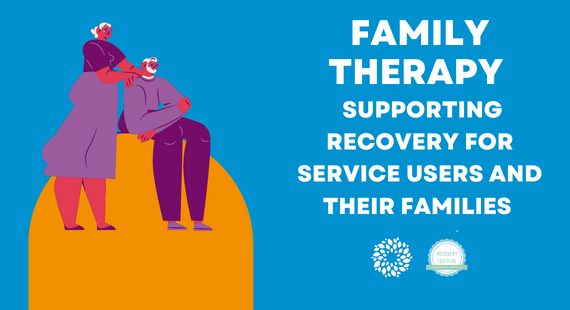 A webinar is being held August 18th on the benefits of family therapy.
Family Therapy: Supporting Recovery for Service Users and Their Families
As part of the 2022 Recovery Festival, St Patrick's Mental Health services (SPMHS) is holding a webinar to explain how family therapy can support service users and their families.
The webinar will be held between 12.30pm and 1.30pm on Thursday, 18 August, and will discuss:
how family therapy is different to other psychotherapies
what service users can expect from family therapy
the goals of family therapy
how family therapy can support both service users and their carers.
The webinar will be presented by Elaine McGoldrick, Family Therapist at SPMHS. It is being held as part of our annual Recovery Festival. The Recovery Festival celebrates the roles that family, friends and carers play in the journey of mental health recovery. You can learn more about carers and recovery here. 
Registration for the webinar is free but essential. If you have any queries, or have accessibility requirements to attend this event, please email communications@stpatsmail.com
The members of the Family, Carers, and Supporters (FCS) Advisory Network are family members, carers and supporters of those who attend, or who have previously attended our services. The FCS Advisory Network provides us with the opportunity to consult and engage with family members, carers and supporters of our service users about matters that impact and affect you. And this new advisory network builds on our already established Service User Advisory Network (SUAN) and our Service User and Supporters Council (SUAS) who we consult with regularly.
You can contact Siobhan Fitzharris, Service User Engagement Lead with any questions about the FCS Advisory Network. Siobhan can be contacted on 01 249 3390 or via email  sfitzharris@stpatsmail.com
The importance of family and carers in the mental health recovery journey
Celebrate families, carers and supporters and their role in mental health recovery as part of our 2022 Recovery Festival.