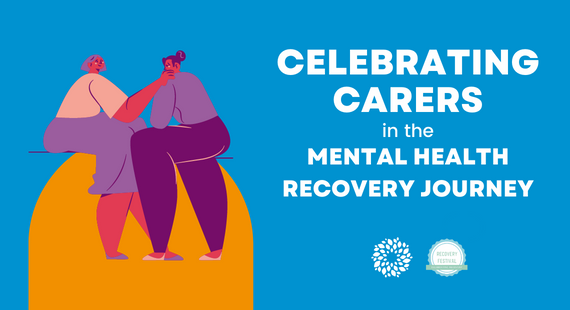 A webinar celebrating the valuable role of family members, carers and supporters in mental health recovery is taking place as part of our 2022 Recovery Festival.
At St Patrick's Mental Health Services (SPMHS), we have hosted an annual Recovery Festival to celebrate mental health recovery and to promote wellbeing.
As one of our 2022 Recovery Festival events, our Service Users and Supporters Council (SUAS) is hosting a webinar to mark the important role of family members, carers and supporters in the recovery journey.
Taking place online from 10.30am to 12pm on Wednesday, 17 August, this free webinar will also explore ways in which family members, carers and supporters can be supported in their roles.
Speakers
During the webinar, our Medical Director, Professor Paul Fearon, will look at the vital roles that family members and supporters can play in the recovery journey. He will also speak about some of the barriers that can prevent this involvement from happening.
A member of our Social Work Department will talk about 'Mental Health Recovery: A Family Perspective', our free information series for families and carers of people living with a mental health difficulty. This series sees a webinar taking place each month, covering diverse mental health topics from a family or carer perspective.
Members of SUAS will talk about the role that the council plays in ensuring the views and options of people who use our services, and of the people who support them, inform and shape our development. SUAS will also present the Carers and Supporters Information Guide that they developed, speaking about why they felt it was important to produce a guide for carers that is written from a service user perspective.
Registration
Registration for this webinar is free but essential: you can register your place for free below.
If you have any questions about the event, please contact our Service User Engagement Lead, Siobhan Fitzharris, by emailing sfitzharris@stpatsmail.com or calling 01 249 3390.
Please email communications@stpatsmail.com if you have any accessibility requirements for this event.