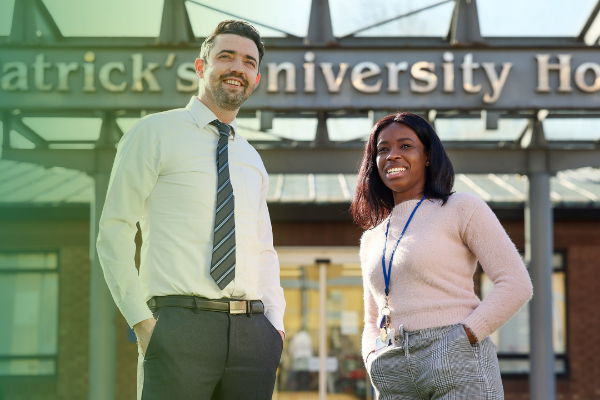 Nurses are at the core of delivering quality mental health services. Here, Nurse Practice Development Coordinator of St Patrick's Mental Health Services, Shane Kirwan, explains the opportunities of working as a mental health nurse with our team.
Introducing St Patrick's Mental Health Services
St Patrick's Mental Health Services (SPMHS) is a fantastic place to gain experience for any nurse who wishes to join and progress their career.
We provide community and outpatient care through our national network of Dean Clinics and day patient services through our Wellness and Recovery Centre. We also provide inpatient care through our three approved centres: St Patrick's University Hospital (SPUH; 241 beds), St Patrick's, Lucan (52 beds) and Willow Grove Adolescent Unit (14 beds). Our adult services include psychiatry; an acute exceptional care unit; treatment of addictions, including addiction to alcohol, substances and dual diagnosis assessment; treatment of older persons; and specialist inpatient treatment of eating disorders, anxiety disorders, psychosis and mood disorders.
Supporting a rewarding career
We recognize that nurses are at the core of delivery of quality mental health service, so, internally, we offer nurses a rewarding career with exciting opportunities for progression.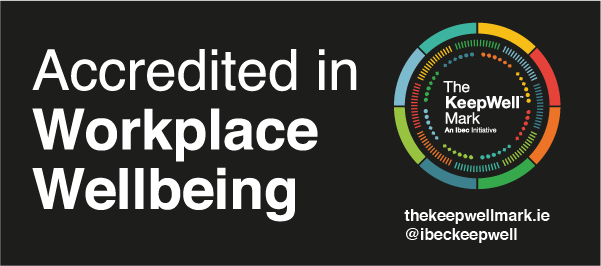 For newly qualified nurses, we offer a minimum starting salary of 0.5 on the scale, location allowance, and a sign-on bonus. We offer fortnightly pay, enhanced payments for weekends and public holidays, Tax Saver tickets, and maternity leave, while the VHI group scheme is also available. We provide a flexible pension scheme with 10% employer contribution, flexible working hours, leave of absence and free uniform for new employees. We also have subsidies for meals, an on-site gym, and a bike to work scheme.
We offer permanent contracts, night duty, and the experience to work with a full Electronic Health Record (EHR). Our inpatient settings, day patient services and community clinics are all electronic. We conduct medication administration, nurse prescribing, care planning, nurse admission assessment and risk assessment all on our EHR.
There are plenty of opportunities in SPMHS for nursing, with acting-up opportunities to develop a more senior role, while receiving support from senior staff members. We ensure all staff have mandatory training. We also provide funding for nursing staff to do postgraduate courses and Continuous Professional Development (CPD), and we provide Management of Actual or Potential Aggression (MAPA/CPI) and manual handling training.
Bringing nursing roles in line with our new strategy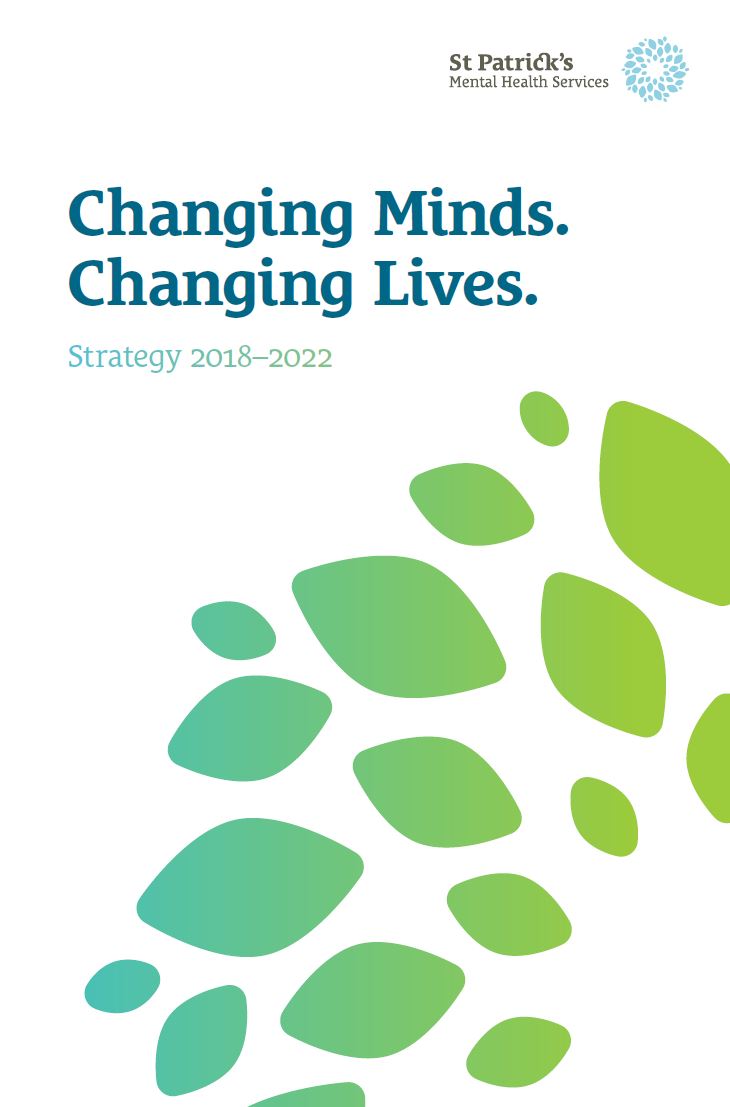 Our new five-year strategy, Changing Minds. Changing Lives., has committed SPMHS to the development of our physical infrastructure, national network and operational excellence based on our four key activities, which are service delivery, service user participation, research, and training and advocacy. As part of this strategy, nursing will play a massive role in establishing, maintaining and bettering the delivery of care we provide for service users who have mental health issues.
Read more about Changing Minds. Changing Lives.
Going forward, nursing will have heavy involvement in several aspects of this strategy, including consulting with other mental health organisations, developing a national referral and assessment service, continuing professional training and education, establishing a national centre for the treatment of mood disorders, consolidating the Dublin Dean Clinics, utilising the HER, expanding adolescent service and actively participating in the 'Empowering Recovery' model of mental health research.
Joining our dynamic team
Working in SPMHS gives a fantastic opportunity to engage with multidisciplinary teams, including consultant psychiatrists, registrars, psychologists, social workers, occupational therapists and clinical informatics.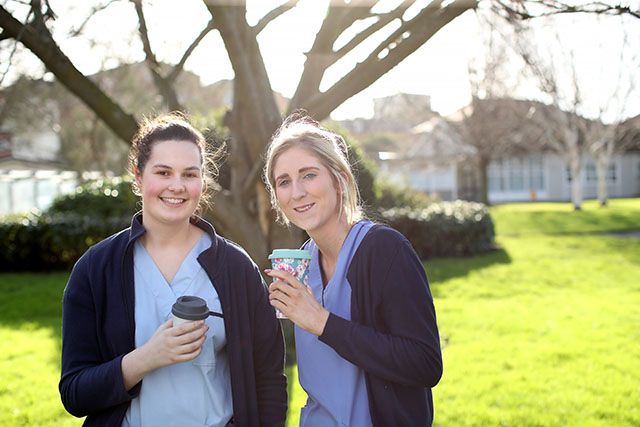 SPMHS is a great organisation which empowers nurses regarding career development, personal satisfaction and service user delivery of care. We have always valued mental health nurses as a key component of our services, and nurses are central stakeholders in the organisation.