For newly qualified nurses, we offer a minimum starting salary of 0.5 on the scale, location allowance, and a sign-on bonus. We offer fortnightly pay, enhanced payments for weekends and public holidays, Tax Saver tickets, and maternity leave, while the VHI group scheme is also available. We provide a flexible pension scheme with 10% employer contribution, flexible working hours, leave of absence and free uniform for new employees. We also have subsidies for meals, an on-site gym, and a bike to work scheme.
We offer permanent contracts, night duty, and the experience to work with a full Electronic Health Record (EHR). Our inpatient settings, day patient services and community clinics are all electronic. We conduct medication administration, nurse prescribing, care planning, nurse admission assessment and risk assessment all on our EHR.
There are plenty of opportunities in SPMHS for nursing, with acting-up opportunities to develop a more senior role, while receiving support from senior staff members. We ensure all staff have mandatory training. We also provide funding for nursing staff to do postgraduate courses and Continuous Professional Development (CPD), and we provide Management of Actual or Potential Aggression (MAPA/CPI) and manual handling training.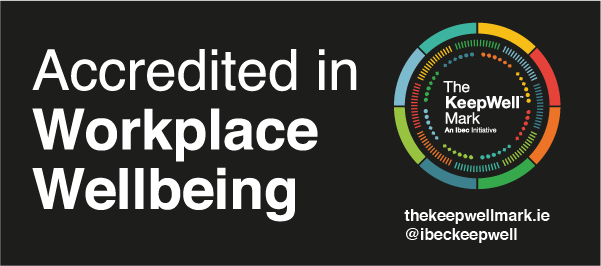 We also became the first hospital healthcare organisation to be awarded the KeepWell Mark from IBEC, a workplace wellbeing accreditation that helps organisations demonstrate a commitment to improving the lives of those who work.
See more on staff wellbeing
Joining our dynamic team
Working in SPMHS gives a fantastic opportunity to engage with multidisciplinary teams, including consultant psychiatrists, registrars, psychologists, social workers, occupational therapists and clinical informatics.
SPMHS is a great organisation which empowers nurses regarding career development, personal satisfaction and service user delivery of care. We have always valued mental health nurses as a key component of our services, and nurses are central stakeholders in the organisation.