Enjoy a rewarding career and generous benefits as a registered psychiatric nurse with St Patrick's Mental Health Services (SPMHS).
SPMHS is the largest independent, not-for-profit mental health service provider in Ireland, offering fantastic job opportunities in psychiatric nursing.
We are hiring registered psychiatric nurses for both adult and adolescent services.
Whether you are a recent nursing graduate, returning to work after a career break, or simply looking for the next step forward in your nursing career, we welcome your application.
Find out more about our mental health nursing roles and career opportunities below.
Key areas of work
Our nursing team plays a vital part in all our mental health care and treatment. Our nurses work across all areas of our adult and adolescent services – from inpatient and outpatient care to day programmes and remote services. We offer diverse and varied nursing roles, from general nursing care delivery and supportive counselling right through to specialist and advanced practice in assessment, admissions, nursing education, psychotherapy and more.
Human rights are embedded in everything we do here at SPMHS, with key areas of work and activity including:
Benefits for nursing staff
If you are looking for a nursing role which gives you the opportunity to care for others, to work across multiple mental health programmes, and to achieve your career goals, we would love to hear from you.
By becoming part of our nursing team, you can receive a permanent post and automatically join our enhanced nurse pay scale with a minimum starting salary of €40,699.
In addition to your basic pay, you will also receive a sign-on bonus of €3,000 (subject to six months' service) and a ward location allowance of €1,995.
We take a proactive approach to career advancement for our nursing staff, offering opportunities for you to form an active part of our multidisciplinary teams, to act in more senior roles to gain experience, and to be promoted into leadership and management roles.
Other employee benefits you receive include:
flexible hours, with remote and hybrid working opportunities
additional payments for Sunday, public holidays and night duty
generous annual leave and career break opportunities
a flexible Defined Contribution Pension Scheme with 10% employer contribution
external and in-house Continuing Professional Development (CPD) training
access to funding for postgraduate education
allowances for specialist areas of training and work
protective leaves, such as Maternity Leave (26 weeks paid, plus up to 16 weeks unpaid), paid Parent's Leave, two weeks paid Paternity Leave, and force majeure.
Staff wellbeing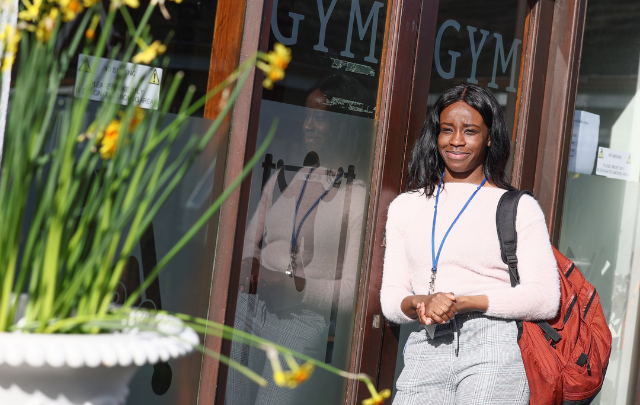 Central locations
Our locations in Dublin are central and next to many major transport routes, making them easy to access wherever you are based while also enjoying the benefits of close to all that a vibrant city centre has to offer. 
St Patrick's University Hospital is directly on the LUAS red line and sits within a few minutes walking distance of Heuston Station, Dublin's largest railway hub, and many Dublin Bus and inter-county bus routes. St Patrick's Hospital Lucan lies right beside two of Ireland's major roads and motorways - the N4 and M50 –multiple public transport options.
We provide Bike to Work and Taxsaver Commuter Ticket schemes if you are travelling to work on public transport, and offer free onsite parking at both locations.
Applications
Applying to work with us is quick and easy: submit your CV and cover letter using the form below.
If you have any questions regarding our nursing career opportunities or making an application, please contact Emma Cunningham in our Human Resources (HR) Department by calling 01 249 3435 or emailing hr@stpatricks.ie.
Successful applicants will need to:
be registered or eligible to enroll with the psychiatric register of the Nursing and Midwifery Board of Ireland (NMBI)
have an excellent level of clinical knowledge
prove an ability to establish meaningful working relationships within an organisation and with service users.
Please note that post-registration experience is desirable. Current intern nurses due to qualify this year are welcome to apply. If you are a citizen from outside the European Economic Area (EEA), we can offer an employment permit at no cost to you.
All successful applicants will be placed on a panel and job offers will be made based on our requirements. SPMHS is an equal opportunities employer.
Have you applied?
If you've applied for a nursing role, find out how to prepare for interview and learn more about our organisation below.