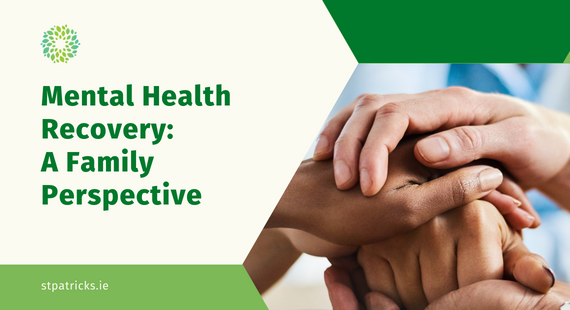 St Patrick's Mental Health Services (SPMHS) hosted a free webinar on medication and mental health recovery.
The webinar was aimed at family members and carers of people going through mental health difficulties.
Ciara Ni Dhubhlaing, our Chief Pharmacist here in SPMHS, gave an overview of what to expect from commonly-used mental health medications.
Topics covered in the webinar includes:
how to make a decision about starting medication
how effective different treatments are
how long it takes for an effect to be seen
common side effects and how to manage them
adherence issues
planning a change of or safely stopping medications.
This webinar formed part of our family information series, which offers clear, practical information on a wide range of mental health topics for carers and supporters of people experiencing mental health difficulties.
You can watch the webinar and find more information below.