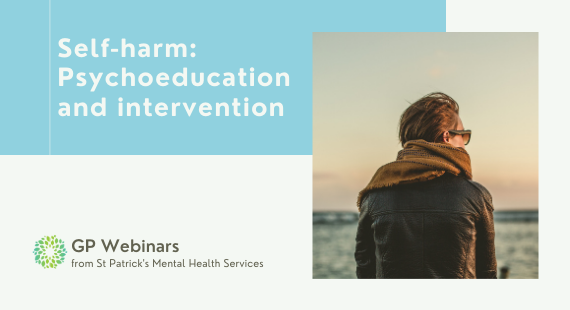 St Patrick's Mental Health Services (SPMHS) is hosting a series of GP Webinars in 2021.
In this one-hour webinar, taking place from 7.30pm on 26 May, Dr Kevin O'Hanrahan and Dr Ruth Goarke, Clinical Psychologists at SPMHS, will deliver a practical self-harm psychoeducation presentation for GPs, as well as exploring self-harm interventions and how to respond to self-harming behaviours in the GP surgery.
This webinar is tailored for GPs, and is accredited for one Continuous Professional Development (CPD) point from the Irish College of General Practitioners (ICGP). Please note that only those who attend the live webinar are eligible for this CPD point.