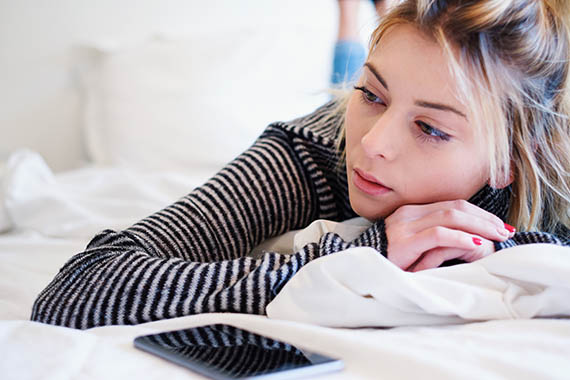 Recent self-harm figures highlight that children as young as ten are presenting with self-harm.
To mark Self-Injury Awareness Day 2019, St Patrick's Mental Health Services (SPMHS) and Pieta House called attention to these recent figures, which also raise that incidences among LGBTI+ young people are twice as high compared to their non-LGBTI+ peers.
In light of these figures, SPMHS and Pieta House are highlighting the need for more education around self-harm and are encouraging healthcare practitioners and the public, particularly parents and those working with young people, to increase their understanding around self-harm so they can be better equipped to respond effectively.
Our Director of Services here in SPMHS, Tom Maher, said:
"The increase in the incidence of self-harm presentations since 2010 highlights the fundamental need for further education, awareness and understanding around self-harm."
"In reality, the incidences of self-harm are even higher than the recorded figures, as many people will not present to hospitals at all, often as a result of the stigma and negative attitudes towards mental health difficulties that are still engrained within Irish society."
Lena Lenehan, Senior Clinical Director, Pieta House added:
"Pieta House has seen a 23% increase in the number of clients presenting with self-harm since 2017. This is a significant increase and we want to highlight the importance of awareness on self-harm and positive mental health and tackling the stigma surrounding mental health issues."
As evidenced in the statistics, one cohort in particular with higher cases of self-harm than others is in the LGBTI+ community, where incidences of self-harm are twice as high.
Speaking about the increased risk of self-harm in this group, BeLonG To's Executive Director, Monnine Griffith, said, "growing up LGBTI+ can be challenging, particularly when someone is hiding their sexual orientation or gender identity. Discovering and beginning to accept that part of your identity is often associated with a sense of isolation, fear of rejection and confusion."
"Feelings of anxiety, depression and loneliness are everyday realities for many LGBTI+ young people, resulting in two times the level of self-harm compared to their non-LGBTI+ friends. The presence of a supportive adult can be a lifeline for LGBTI+ young people. Together we can create a safer, more supportive Ireland where all of our young people belong."
This year's conference explored topics such as:
Ellen Townsend, Professor of Psychology at the University of Nottingham and Lead of the Self-Harm Research Group, delivered the keynote speech at the conference. She explained:
"Self-harm in young people is complex; it evolves and changes over time. We hope to be able to capture the complexity and evolution of self-harm to permit an informed an agile therapeutic response."
Other presenters and speakers at the conference included:
David Keegan, CEO and Co-Founder of First Fortnight
Professor Ella Arensman, Chief Scientist at the NSRF
Dr Eve Griffin, Research Fellow in the NSRF
Dr Richard Booth, Director of Psychology here in SPMHS
Siobhán Leijen and Sinéad Raftery, Pieta House