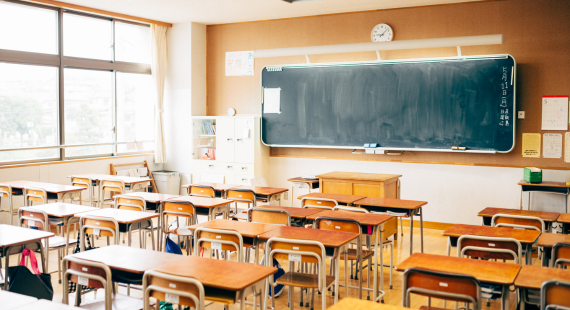 St Patrick's Mental Health Services (SPMHS) welcomes a new government announcement on counselling supports for primary schools.
On 31 May 2023, the Minister for Education, Norma Foley TD, published plans for a pilot scheme introducing free counselling supports for primary schools in Ireland for the first time.
€5 million has been set aside in the government's 2023 budget for the pilot scheme, which will see counselling supports rolled out through the education system in seven counties. From September 2023, each primary school child in Cavan, Laois, Leitrim, Longford, Mayo, Monaghan and Tipperary will be able to access eight free and one-to-one counselling sessions. Their parents and staff in their schools will also receive guidance and encouragement to support the children both at home and in school.
Having joined with the National Parents Council in 2022 to call for primary schools-based mental health supports, we in SPMHS welcome this announcement and allocation of funding for this pilot scheme.
At the time of this call, our Chief Executive Officer (CEO), Paul Gilligan, explained:
"The development and introduction of a school-based mental health service presents a real and significant opportunity to support schools, teachers and parents in the promotion and protection of young people's mental health."
In November 2022, Paul Gilligan also highlighted to the Joint Committee on Education that, "given the limited number of community specialist mental health services and child inpatient beds, it is critical that community and school-based care for children is resourced".
We are also a member of the Children's Rights Alliance. In a statement responding to the announcement of this pilot scheme, the CEO of the Children's Rights Alliance, Tanya Ward, said:
"Prioritising early intervention is the difference between a problem and a crisis. Schools are often the central touchpoint for vulnerable children and an ideal environment to build wraparound supports for children. It is very positive to see this investment being made at primary school level, which will help to reduce the strain on our mental health services and potentially reduce waiting lists in the long-run."
She continued:
"The promotion of wellbeing should be at the forefront of reform of the education system and the need for the provision of mental health supports for children early in the school system is something that has been strongly advocated for by the Children's Rights Alliance, as well as the Ombudsman for Children, the National Parents Council and SPMHS. Many other European countries have adopted the approach of establishing counsellors and therapists in schools with great success. If we want to see similar results, the Department of Education will need to maintain a sustained engagement with the Department of Health and the Health Service Executive (HSE) to nurture an integrated system of mental health care for children.