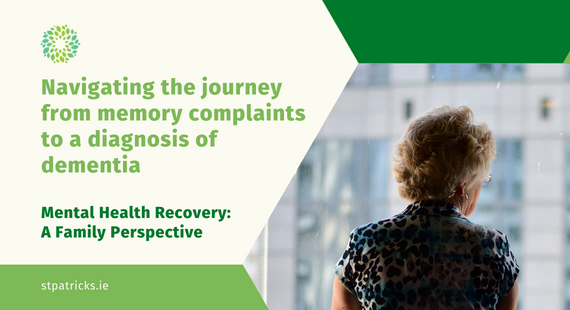 St Patrick's Mental Health Services (SPMHS) held a free webinar exploring the journey towards diagnosing dementia.
"Navigating the journey from memory complaints to a diagnosis of dementia" took place from 7.30pm on Tuesday, 8 November.
Dr Sarah O'Dwyer of our team discussed memory difficulties during the webinar.
This webinar formed part of our family information series. This series, running since 2021, aims to offer simple, practical information on a wide range of mental health topics for carers and supporters of people going through mental health difficulties.
Registration for the event is closed, but you can now watch a recording of the event below. 
Get more information and supports for carers