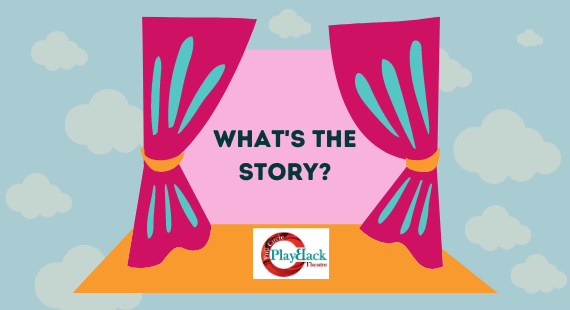 Our final event for First Fortnight 2021 comes with What's the Story? from Full Circle Playback Theatre, informed by and practiced at workshops held with our service users over the last few months.
Everywhere there are universal stories, experienced as personal and unique. A form of improvisational theatre, Playback Theatre can hear our stories and enact them back to us as an audience and community, so that we feel part of each other through recognition and sharing.
Join this performance to see your stories and everyday events come to life on your screen, as the Full Circle Playback Theatre transforms them through the use of body, voice and music in dramatic, compassionate and often healing way.
Full Circle works with the tools of Playback Theatre to put all the different aspects of mental life on stage, with the actor's responses to hearing a story being a creative, spontaneous improvisation, added to by a musician's soundtrack. People's stories are acted back to them - rather than being embellished or changed - and then witnessed by the audience, who can, in turn, share their own stories.
This performance takes place online at 2.30pm. Tickets are free but, due to the nature of the performance, places are very limited; registration is essential.