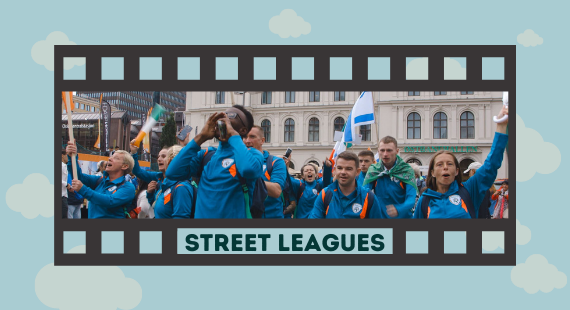 We are partnering with First Fortnight and the Irish Film Institute (IFI) to present a screening of the film Street Leagues as our first event for the 2021 First Fortnight festival.
The Irish Homeless Street Leagues take a unique approach to helping homeless people and recovering addicts reclaim their lives by using the power of sport. The film follows a group of players as they rise from their daily struggles to compete on the world stage in the Homeless World Cup, finding self-worth and a sense of purpose along the way.
Featuring contributions from actor Colin Farrell, the ambassador for the team, Street Leagues showcases the dramatic ripple effect that is possible within any society when its marginalised members are empowered to fulfil their true potential.
This screening takes place on the IFI's player at 7pm, with tickets costing €7.50, and a post-screening discussion taking place.