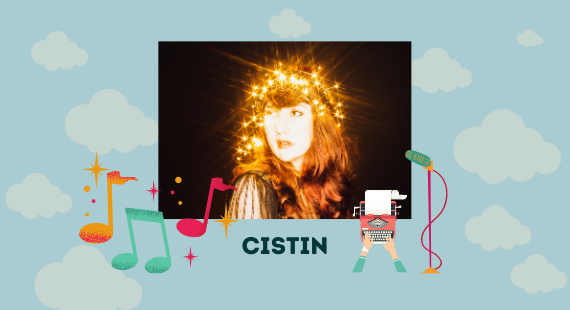 Cistin is our annual night of songs and stories with the First Fortnight mental health arts festival, with a very special line-up on the way for 2021.
Filmed by firelight in Arthurs on Dublin's Thomas Street, we invite you to enjoy this evening from the comfort of your very own cistin. 
Sinéad White joins us as curator and host for the event, as well as performing on the night. A singer-songwriter, multi-instrumentalist from County Kildare, Sinéad's return to solo music has been praised for revealing "more subtlety and texture in the form of The World Stops Spinning". 
Sinéad will be joined by prolific singer and songwriter Gary Tiernan, whose songs weave in and out of genres from folk or rhythm and blues to ballad and acoustic hip hop.

Also featured is LUX ALMA, the solo project by award-winning composer, musician and sound designer Alma Kelliher. Her music is sometimes contemplative, sometimes pulsing, and concentrates on themes of female strength and Irish mythology, all wrapped in a dreamy electro aesthetic with Alma's soaring vocal at its core.
Finally, churning the cauldron of human emotion – from joy to delight, from grief to bitterness, from faith to utter despair - Tríona Ní Dhuibhir sings from a place of uncompromising truth, delivering the rarest, most beautiful sounds. 
This event begins from 7pm, with a "pay what you feel" option available for attending.