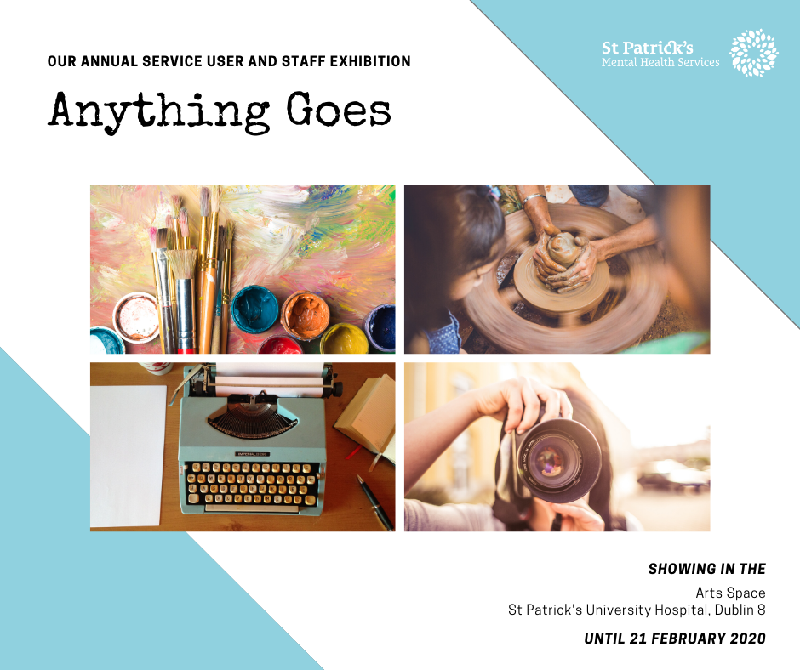 Anything Goes is our annual exhibition showcasing a collection of artworks created and submitted by our service users and staff.
Now in its seventh year, over 148 submissions from 86 people were received for the current exhibition, which runs from November 2019 to 21 February 2020.
The exhibition includes a diverse range of art styles and mediums, including paintings, photographs, pottery, drawings, knitting and more.
Anything Goes is on show in the Arts Space in St Patrick's University Hospital, with rugby pundit and mental health advocate Brent Pope marking its official opening on 2 December 2019.
The exhibition promotes and celebrates creativity and expression through art, especially in the journey to  mental health recovery.
Location