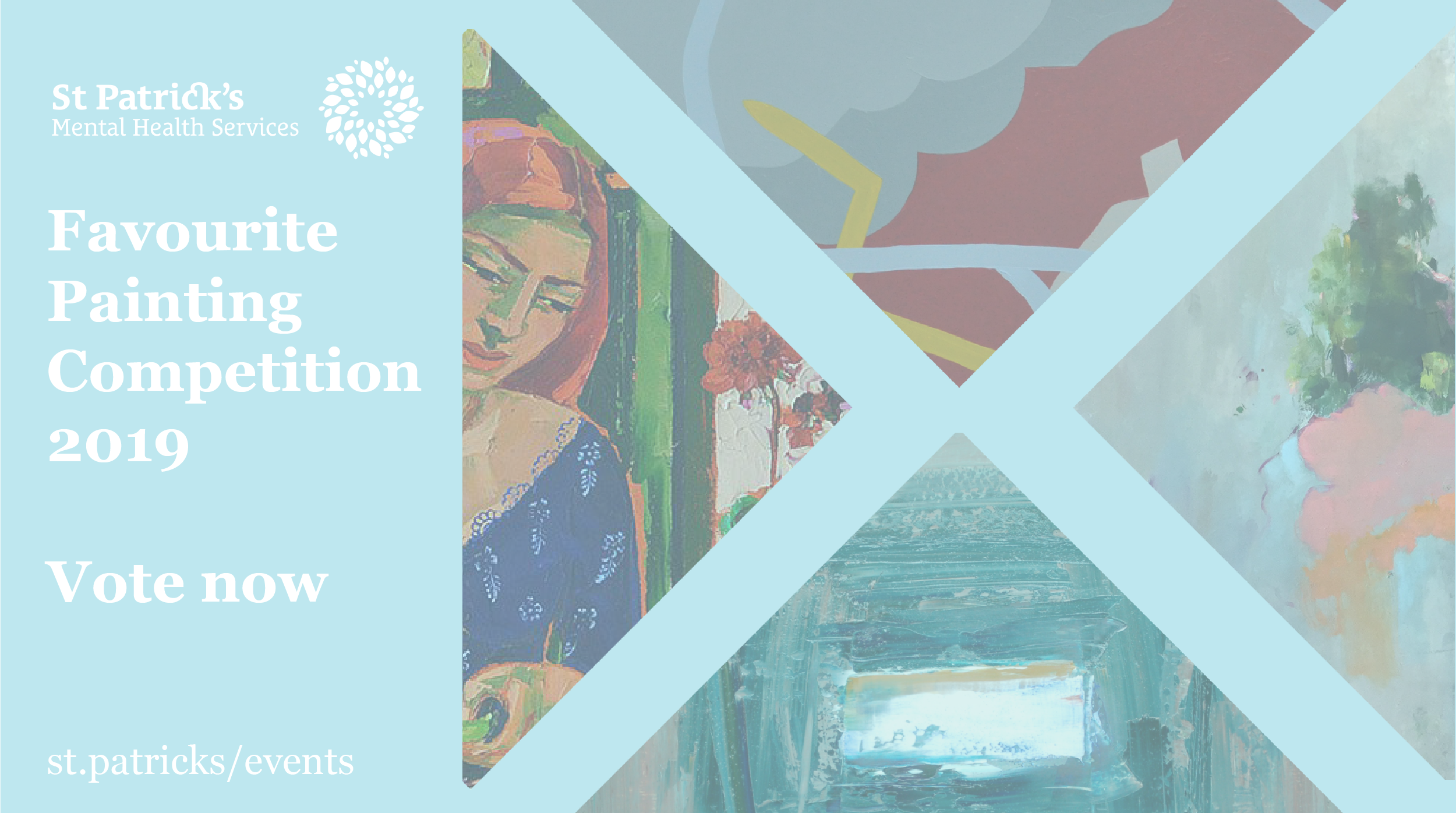 Favourite Painting is an exhibition of 19 of the best contemporary Irish art pieces submitted by Ireland's leading galleries to the Art Space at St Patrick's University Hospital.
Service users, visitors and staff of St Patrick's Mental Health Services are welcome to view the exhibition and vote for their preferred entry. Select your favourite below.
Voting closes on Monday,19 August.
Vote for your favourite painting