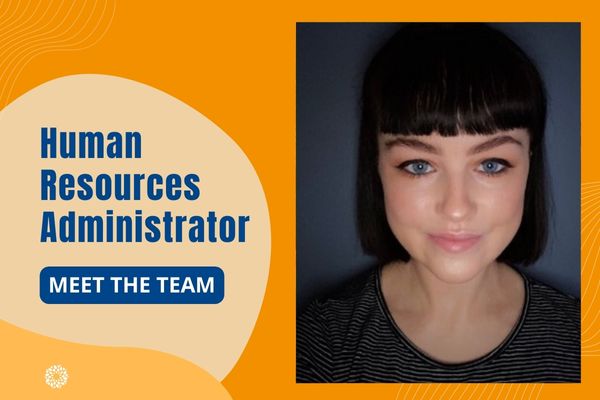 Meet Niamh Corrigan, a Human Resources (HR) Administrator with our HR and recruitment team.
Here, Niamh talks about why she chose a career in HR and what makes her role so enjoyable.
A career in HR
After I finished secondary school, I began a Tourism Management degree for three years at Galway Mayo Institute of Technology (GMIT). After finishing the course and working in the industry, I realised this wasn't the right career for me. I decided to take a year out to think about what path I wanted to take next.
I went to a career guidance professional for some assistance, and he carried out some interest assessments and aptitude tests. Following this, he advised me that a career in HR would be very suited to my skills and personality. It was never something I had thought of before, but once I started to consider it further, I realised he was right, and this was something I could be very good at. I enrolled in a Human Resource Management Bachelor of Arts (Honours) Degree at National College of Ireland (NCI) and never looked back!
What my role in HR involves
One of my main duties includes the management and oversight of all staff mandatory training records and reports. This is a very important aspect of my role: the Mental Health Commission (MHC) inspects this information during their routine inspections. Attention to detail is crucial here.
I also look after the management of staff training and further education funding applications. Each department is allocated a non-mandatory budget for each year, to spend on furthering the skillsets of employees.
Some of the HR projects that I look after are the Employee Engagement Survey (EES) and the Long Service Awards. Both the EES and the Long Service Awards allow me to engage with various employees across different departments who I may not otherwise have had the opportunity to meet previously.
I am involved with the recruitment and selection of candidates from the interview stage for specific roles. I also act as a HR representative on interview panels when needed.
What my days look like
I am working mostly remotely at present. I start work at 9am and, if the weather is nice, I will try to get out for a walk before beginning the working day.
Throughout the day, I am checking emails, updating staff training records, booking staff into training courses, processing invoices for training courses, and organising new training dates with external and internal providers. Aside from training-related duties, I will usually help process An Garda Síochána vetting applications, look after HR projects, interview candidates, onboard new recruits, prepare contracts and so on.
During MHC visits, my days can get very busy, but I enjoy this aspect of my role. It's always very rewarding when we receive such good feedback from the MHC on providing the highest quality care to our service users.

I enjoy coffee and walks on my breaks. Sometimes, I might go to a gym class, but, often, as I work mostly remotely, I can just watch TV to unwind for a while before getting back to work (I'm very late to the game, but I'm watching Mad Men and really enjoying it)!

After work, I love to cook and try new recipes. Japanese and Mexican dishes are my favourites. I also like to read in the evenings and am currently reading Letter to My Daughter by Maya Angelou. Over the weekends, I will usually meet some friends for a walk or go out for dinner.
What I enjoy about my role
I love the opportunity to influence different aspects of the organisation and to contribute to the development of our employees.

It's also great to be a part of someone fulfilling their potential by assisting to recruit the best person for a role and guiding others in their careers. You get the chance to help develop the people around you and get fulfilment from solving problems that arise. You can even assist with creating a more diverse workplace. Every day is different, and this keeps the work engaging.

My favourite time of year is when the Long Service Awards come around. It's great to be the bearer of good news in letting people know they are due to receive an award. The news is always met with excitement and appreciation. There are awards to commend staff for the difference they have made through their work over either 20, 30 or 40 years. What an achievement!

The best piece of mental health or wellbeing advice I've ever received is "don't believe everything you think".