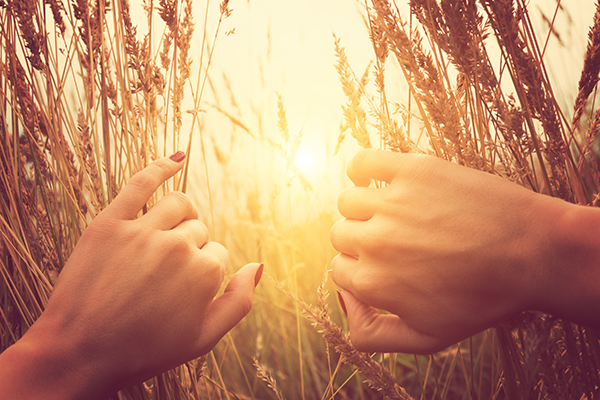 Understanding self-harm can be very difficult, both for people experiencing it directly and for their families, friends and supporters.
Senior Counselling Psychologist here at St Patrick's Mental Health Services (SPMHS), Dylan Moore, explains that self-harming behaviours can fulfil different functions for different people at different times in their lives.
Meeting people with empathy
Some people may not always have a clear reason for engaging in self-harm. This makes it especially important to meet the person with empathy and acceptance, rather than judgement, when we are supporting and encouraging them to move away from these behaviours. Dylan, who treats people who self-harm, says:
"Helping them to understand themselves is a huge part of treatment. Anxiety and depression are very common among young people who self-harm. They would feel overwhelmed and not know what to do about that, and engaging in a behaviour like self-harm is them doing their very best to try and figure out how to cope with something that is overwhelming for them."
Understanding self-harming behaviours
This discussion of self-harm comes as part of an RTÉ report for its Prime Time programme, in which three people shared their stories around self-harm. Stories told included experiences of displaying self-harming behaviours themselves and of caring for and seeking support for a family member experiencing self-harm.
In the report, one contributor, Abigail McDonnell, explores how she began self-harming when she was in fifth year of school. At the time, she couldn't identify a reason which compelled this behaviour: she had good friends and family, and no problems at school. Not understanding where the behaviours stemmed from added to her distress: her first experience of self-harm led to feelings of shame and stigma, with Abigail questioning "why did I do this to myself; why did I need to do this to myself? Then, the feeling of shame behind that leads to more depression". 
Abigail received behavioural therapy treatment here at SPMHS which helped her to understand and manage her feelings. As a SeeChange Ambassador, she is now active in raising awareness of and reducing stigma on mental health issues.
Looking at treatment
The RTÉ report also explored dialectical behavioural therapy (DBT), a treatment for self-harming behaviours. DBT combines standard Cognitive Behavioural Therapy (CBT) techniques for emotion regulation and reality-testing, with concepts of distress tolerance, acceptance, and mindful awareness. It recognises that, while it can mean different things at different times, self-harm's main function is to manage unbearable emotion. Although self-harm is hard for everyone, this function gives hope, because it means that, if we can better learn to manage emotion, we can eliminate the need to self-harm.
As Dylan Moore explains:
"What we're trying to help them do is focus on the painful emotion and then tolerate their distress so they don't feel they have to impulsively find ways to escape the pain when it emerges."
Watch the full Prime Time report
The report on self-harm, by journalist Eithne O'Brien is linked below.
An article relating to the broadcast is also available below.
More resources and information
If you need support and information about self-harm, for yourself or someone you care for, the resources and articles below may help.
You can also contact our Support and Information Service on 01 249 3333, open 9am-5pm from Monday to Friday.