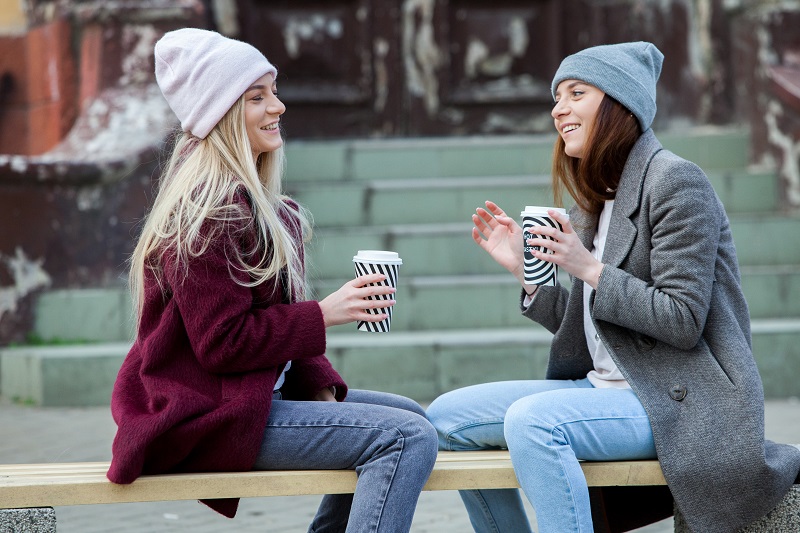 While the festive season marks a fun and exciting time for many people, it can be more difficult for others. Minding ourselves throughout Christmas is important, as one of our former service users, Paula, shares with us here.
Since Christmas can be an anxious time, I thought I'd share some hints I found helpful to reduce that anxiety.
Plan ahead
Plan your Christmas events in advance of the 'big day'. Make out a list of what you would need or like to do, so you don't forget anything: this can include who to give cards to, who to telephone to wish a happy Christmas, or who to call into for a visit, if you like to do that.
Remember your value, not that of your gifts
Don't worry too much about giving presents. If you can't afford to buy expensive presents, then just give something very small: a token is all people ever want, and many people, even close friends and family, are delighted you remembered them at all. Generally, very few people expect presents and many others are just happy to see you.
It's you they value, not the present!
If you're a good cook, you'll really be in demand! Some people make super cakes and puddings, and are the envy of their friends. If you can make anything at all - mince pies, trifles, or apple tarts - everyone will be delighted. These homemade gifts are treasured by the people you visit. Homemade cakes can be so much nicer than the 'bought' ones (of course, having said that, many of us are delighted with 'bought' ones too!).
Give to others
Do something for someone else over Christmas. Carol singing or collecting for charity helps other people and makes you feel better in yourself too. Giving to other people - whether through your time or effort - can really help your self-image: the focus goes from you to them, and you become the helper, as well as the person who is being helped.
Spend time with others
It can be nice to use the holidays to catch up with friends you haven't seen in ages, who will probably be delighted to meet up with you too. They will be glad of this opportunity to see you, share their news, and hear any news you may have yourself. If, like most people, your funds are limited, you can do things that are free or nearly free with friends. An example might be a stroll around an art gallery or museums, with a nice chat over a coffee afterwards. A trip to the cinema is another favourite activity over Christmas. There are lots of 'feel-good' movies out there around this time, and it's a reasonably inexpensive leisure activity.
Avoid crowds
If you find that crowds make you anxious, you can plan your activities or meet your friends at off-peak times also: most people are happy to do this. For example, you can go somewhere at an off-peak time, choosing a quieter day (such as avoiding meeting up on Christmas Eve), and even booking your place online so you don't have to worry about queueing. I hope these suggestions are helpful to you, and help to reduce your anxiety a bit: I have tried them out myself, and they really do help.
I hope this Christmas brings you health, happiness and all the good things you could wish for yourself.
Paula
Service user engagement
Paula is a member of our Service Users and Supporters Council (SUAS). To find out more about SUAS and our service user engagement opportunities, see our links below.