At St Patrick's Mental Health Services (SPMHS), we are looking for talented and enthusiastic people to join our team and make a difference in mental healthcare.
Why join us?
Our staff is our most important asset: working across diverse clinical and non-clinical roles, they support people towards mental health recovery every day.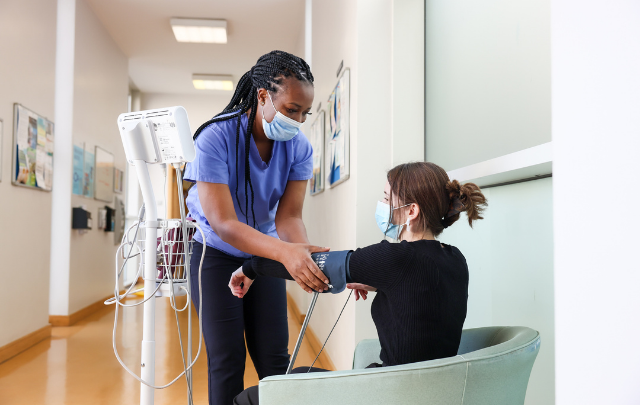 In turn, we work to create a positive, dynamic and rewarding workplace where our staff are supported to continually learn, expand their skills, progress their careers, and enjoy satisfaction in what they do.
By joining us, you can be part of a team that, with over 250 years experience, is proud of its rich history, but is always driving innovation and looking to an exciting future.
What do we offer our staff?
As Ireland's largest independent, not-for-profit mental health service provider, we have a strong reputation for delivering high quality mental healthcare. We are continuing to grow and expand, offering many opportunities for collaborative working and career advancement.
We provide excellent pay and remuneration.
We offer many employee benefits, including a generous contributory pension scheme and free Employee Assistance Programme.
We take career development seriously.
We recognise our staff's achievements and supporting our team to reach their career goals. We provide: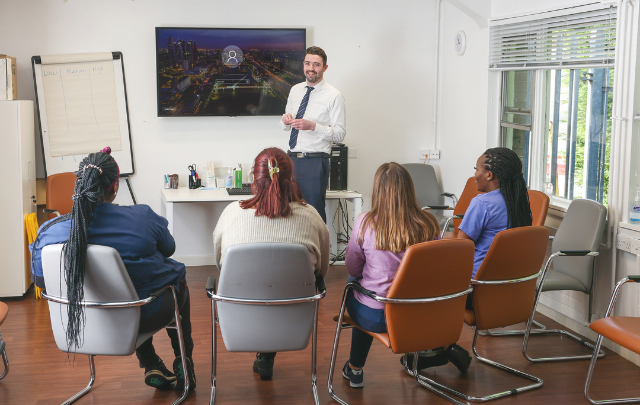 internal and external training and professional development
research opportunities
funding for further education in relevant areas
paid study leave
opportunities for promotion and career progression
staff achievement and service awards.
We place importance on employee wellbeing.
We were the first hospital and first healthcare organisation in Ireland to be awarded the IBEC KeepWell Mark in 2018, in recognition of our workplace wellbeing, and have received this award every year since.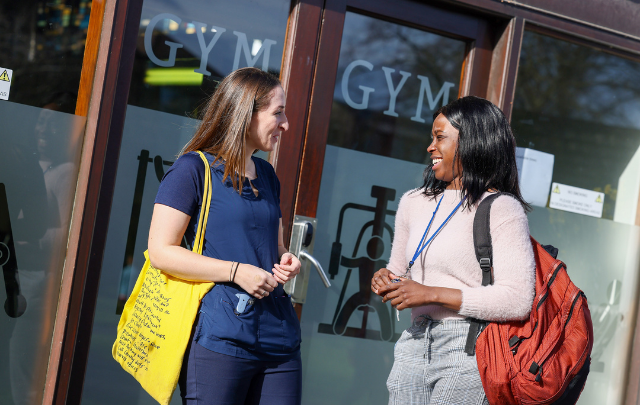 We offer:
flexible working arrangements
opportunities for remote or hybrid working where appropriate
a subsidised canteen and onsite gym
central locations
Bike to Work and TaxSaver Commuter Ticket schemes.
Who are we looking for?
We are always welcoming of applications from dedicated, proactive people who enjoy being part of an inclusive, progressive team and share our vision of empowering people towards mentally healthy living.
Our team works across a wide variety of clinical and non-clinical areas, with our roles spanning from entry-level to leadership and management positions.
If you would like to work with us, you can see our latest vacancies here. If a role or area you are interested in is not currently advertised, you can use our online form or email your cover letter and CV to our Human Resources (HR) Department at hr@stpatsmail.com.
Please get in touch with the HR Department if you have any questions or need any help with your application: email hr@stpatsmail.com or call 01 249 3647. We cannot accept paper applications; all applications must be made online.