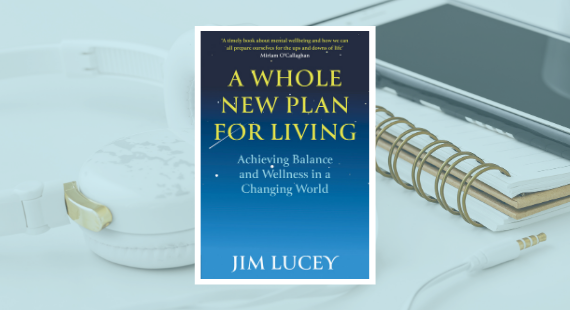 Professor Jim Lucey, our Consultant Psychiatrist and former Medical Director, joined Claire Byrne to discuss his new book on achieving balance and wellbeing in a fast-paced, changing world.
A Whole New Plan for Living, published in recent weeks, aims to support people to develop a personal plan for staying mentally well through using ten steps to grow resilience, deal with challenges and take care of our physical and emotional health in everyday life. The steps are designed to respond to the challenges of modern life, including those that many of us have faced during the recent coronavirus pandemic, 
Professor Lucey spoke on Today with Claire Byrne on RTÉ to explore the background and objectives of his book, and to look at some key skills and tools people may find helpful for finding balance and moving through difficulties.