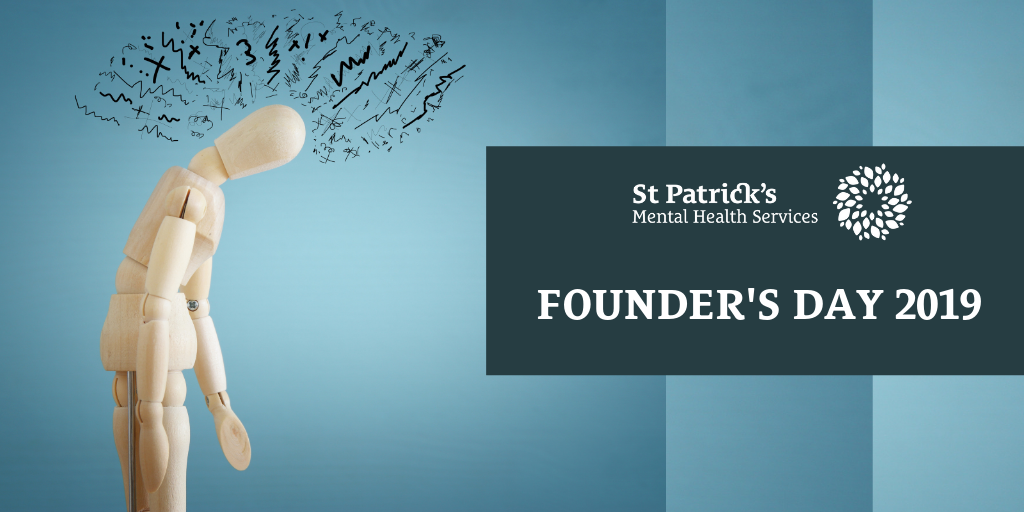 Early-bird tickets for our annual Founder's Day conference, taking place on Friday, 6 December, are now available for sale.
Bringing together national and international academics, clinicians, and practitioners, Founder's Day is held to recognise and continue the legacy of our founder, Jonathan Swift, a pioneer in mental healthcare.
Taking place in St Patrick's University Hospital, Dublin 8, our 2019 conference focuses on the theme of anxiety. Speakers include Professor David Clark of Oxford University, set to deliver the plenary lecture, Professor Mark Freeston of Newcastle University, and Professor Helen Kennerley of the Oxford Cognitive Therapy Centre.
Further speakers and programme details will be announced as the event approaches. Founder's Day occupies an important space in the Irish Continual Professional Development (CPD) calendar, offering CPD credits, with further details on these also to follow.
Early-bird rates for tickets run until 18 October.
To book your ticket, please visit our Eventbrite page here.
For more information, please email communications@stpatsmail.com or call +353 1 249 3540.
Tags: Founder's Day cpd conference GPs Anxiety