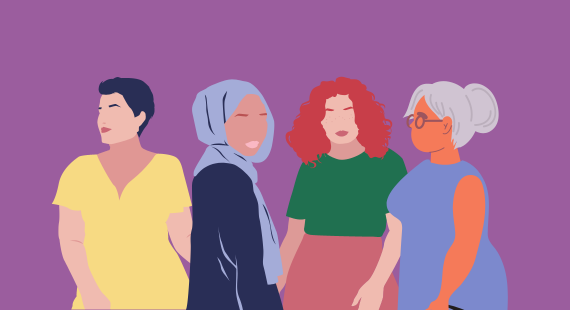 The Women's Mental Health Network (WMHN) invites you to its Women's Mental Health – A Way Forward event on gender-sensitive mental health.
Taking place on 20 June, the event aims to offer a path forward to achieving mental health policy and services which are responsive to women's particular needs.
Responses to women's mental health needs
The WMHN is a collaboration between us here in St Patrick's Mental Health Services (SPMHS) and the National Women's Council (NWC) to bring together people and organisations with a committed interest in women's mental health issues.
During the event, the NWC will launch new research which aims to explore how mental health services can be designed and delivered to be sensitive to women and girls' needs. The research, Gender-Sensitive Mental Health: Developing Policy and Services Which Meet the Particular Needs of Women and Girls, has a specific focus on mild to moderate needs in primary care or community service settings.
The event gives an opportunity to place the findings of the Gender-Sensitive Mental Health report in the wider context of emerging research on women's mental health. As such, other recent reports, which share the goal of making mental health policy and service better responsive to women and girls' needs, will also be explored.
Speakers
The Director of the NWC, Orla O'Connor, will chair this event, which will feature the line-up of speakers below.
Event details and registration
The event will take place from 10.30am to 12pm on Tuesday, 20 June in the Irish Human Rights and Equality Commission (16 to 22 Green Street, Dublin 7). Tea and coffee will be served from 10am during a networking opportunity ahead of the event.
Registration is essential. It is free to attend the event, and registration is open to WMHN members, as well as those who are not members of the network.
The venue is fully accessible and an Irish Sign Language (ISL) interpreter will attend the event. If you have any additional accessibility issues, please email alanar@nwci.ie.