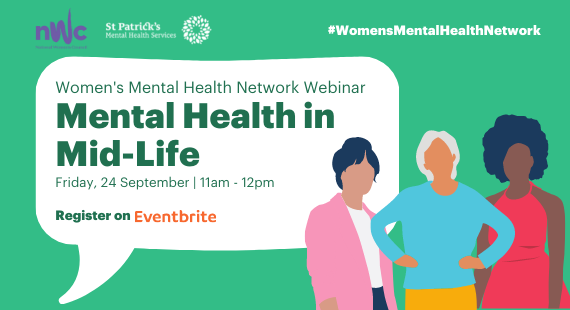 The Women's Mental Health Network (WMHN) is delighted to explore women's mental health in mid-life in its second webinar of 2021.
With this event, the WMHN aims to place a spotlight on mental health in middle age, examining the biological changes and social determinants of health that can impact mental health needs during this period of life.
Crucially, the WMHN wants to provide a platform to discuss what supports should be in place for women as they enter this life stage, not only in our health system, but at work and in wider society too. Topics planned to be explored from a variety of perspectives include:
Guest speakers will include:
This will be an online event, and registration is free.