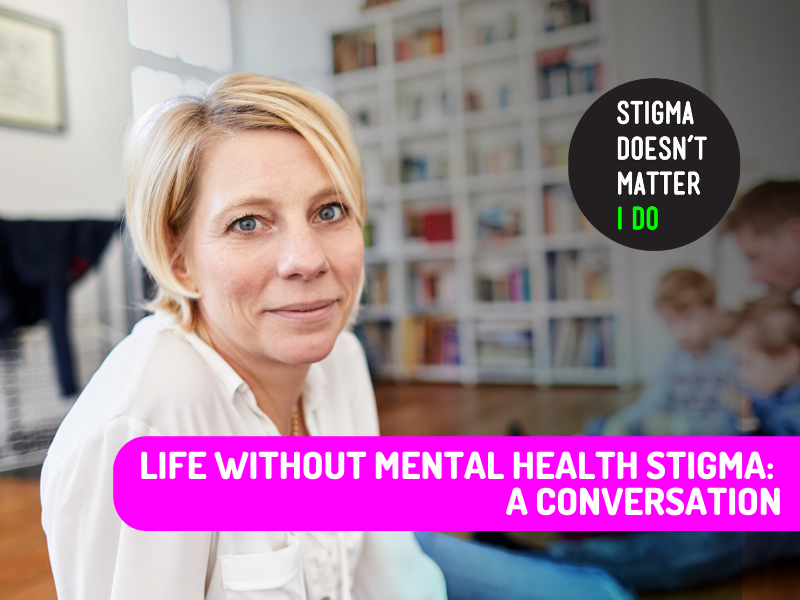 As part of our #NoStigma campaign, St Patrick's Mental Health Services (SPMHS) invites you to an online conversation about life without mental health stigma.
Taking place from 11am to 12pm, this online event will bring together different voices and perspectives for an exciting exchange of views and experiences on what life without stigma means, and how best to leave mental health stigma and discrimination behind.
#NoStigma reframes mental health stigma and discrimination by showing the positive benefits for everyone when they are absent. This event aims to start a vital conversation on how best to achieve life without stigma in the home, in our communities, and in the workplace.
The event will explore mental health stigma in Irish society over the past decade, international campaigns and measures which have meaningfully tackled stigma and discrimination, the role of young people in reducing mental health stigma, how "grounds-up" social movements can work to overcome stigma, and much more.
Who will be speaking?
We will be bringing together a diverse panel of voices, including experts by experience, policymakers and advocates, as well as from those working at different levels to combat mental health stigma and discrimination.
With the event moderated by our Advocacy Manager, Louise O'Leary, speakers include:
With a special reading by Stephen James Smith, poet and spoken word performer.
Please note that registration for this event is now closed.