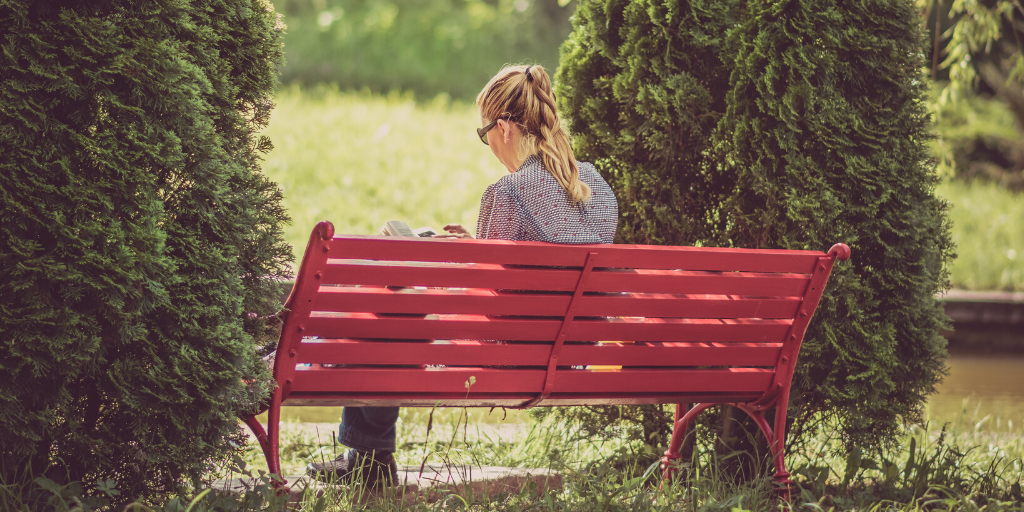 For many of us, the process of re-emerging from lockdown may give rise to feelings of nervousness or anxiety. Here we explore some of these feelings and consider what might help us to mind ourselves and our mental health as lockdown lifts. Our Advocacy Manager and registered occupational therapist, Louise O'Leary, talks us through some tips to help with this.
What is 're-entry anxiety'?
The sooner than anticipated lifting of coronavirus restrictions brings with it opportunities to reconnect with friends and family 'off-screen'. We can look forward to revisiting places we enjoy spending time in, whether within our communities or around the country. 
The idea of 're-entry anxiety' has been used recently to describe the feelings of anxiety that can result as lockdowns lift in certain countries, as life hopefully returns to a degree of normality. In recent months, we have all had to adapt rapidly to varying levels of restrictions on our lives, and establish new routines for ourselves and our families. These have been challenging for us all, but may also have afforded us a sense of security with the 'stay home, stay safe' message. Now, as most of us are spending more time outside of the home, shops have reopened, traffic has increased and things are getting busier. This activity may prove anxiety-provoking for many of us.
Another reason why people may be experiencing some heightened anxiety at this particular time may be due to the anticipation of increased social activity. For those of us who may experience social anxiety, in particular, the prospect of returning to a greater level of interaction now, whether via work or otherwise, might cause some stress.
Is this anxiety normal?
While what's happening around the world due to the pandemic is not normal, feeling some degree of anxiety or worry because of it is - and this continues to be true as we move into this new phase. Thankfully, the risk of contracting or spreading coronavirus in Ireland has been lowered greatly, but the need to be vigilant remains nonetheless. Some stress or worry about this may, in fact, be helpful and protective, as it may make us more likely to adhere to public health guidance, like wearing a mask when shopping.
Some degree of anxiety is natural during these difficult times. It can become problematic, however, if it reaches a level where it's having a negative impact on our lives or health, or where we find it's regularly stopping us doing things that are important to us.
Help is at hand
If you are worried about your mental health, or that of a family member, it's important not to delay seeking help and support. You can find a list of different sources of support and information here.