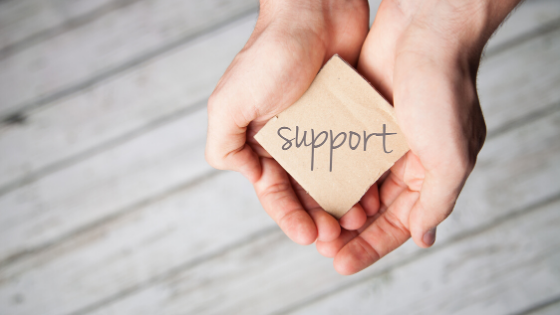 While protections against the spread of the COVID-19 coronavirus may affect mental health services and other more general information supports, there are still lots of ways to get the help, support and information you may need at this time.
Here, we've compiled a list of different support and information services, along with details of how they are currently operating, which you may find helpful.
Tags: Services online services family carers Young people Child and adolescent older adult
St Patrick's Support and Information Line
Our Support and Information Line is available from 9am to 5pm, Monday to Friday: call 01 249 3333 or email a query to info@stpatsmail.com.
Meanwhile, here, you can see more on the measures we are taking to protect against coronavirus, including our current visiting restrictions. This information is especially relevant for service users and potential visitors to our campuses, and we would encourage you to read through these measures before visiting our campuses. 
You can also take a look through our full range of blogs, articles and podcasts on minding your mental health at this time.
Health Service Executive mental health supports
For information on mental health services and supports in your area, you can call the Health Service Executive (HSE) Your Mental Health infoline on 1800 111 888: this is a Freephone number.
You can also visit the Your Mental Health website for further resources.
The HSE also provides regular guidance on coronavirus on its website, which is a helpful place to turn to for reliable, accurate information.
Information and resources are also available in Irish Sign Language for members of the deaf community.
A new video-based mental wellbeing programme called Minding Your Wellbeing is now available. It provides a unique opportunity for people to learn more about mindfulness, gratitude, self-care and resilience.  
World Health Organisation supports
The World Health Organisation (WHO) and its partners are providing guidance and resources to help different groups support their mental health during the COVID-19 pandemic.
From healthcare workers to parents looking after children and from people in isolation to members of the wider public, the WHO offers advice and supports here on its website, with translations in a number of languages available.
The WHO's #HealthyAtHome campaign, which recognises the changes to our routines due to the pandemic, also shares tips and exercises to boost our physical activity at this time.
If you scroll down further on this page, you can watch a video from the WHO on the mental health aspect of the pandemic, from knowing when we need to seek support for our mental health to continuing to combat stigma and harmful misinformation.
Other mental health supports
Other information services and supports
Watch a WHO video on COVID-19 and mental health