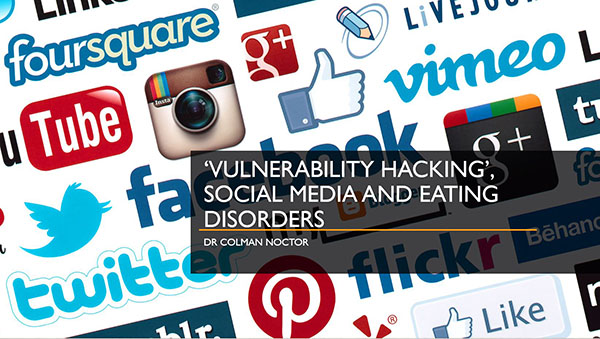 The impact of conventional mass media on body image is well known and researched, but here Dr Colman Noctor explains how social media has become the new means through which social norms and comparisons are created.
Around the clock access to tools that allow us to produce as well as consume content, significantly increases the opportunities for social comparison and dysfunctional surveillance of disliked body parts etc.
The interaction of these comparisons and our own vulnerabilities is where problems can emerge as our search histories and online behaviours feed algorithms that in the turn direct us to similar content. This personalisation can become persecutory if the information being provided feeds a vulnerability.
Dr Colman Noctor
Colman Noctor is a Child and Adolescent Psychoanalytical Psychotherapist. He has worked across a range of Child & Adolescent Mental Health Services both in Ireland and abroad and he has a wealth of national and international clinical experience.
Having completing a Post Graduate Higher Diploma in Child and Adolescent Mental Health in Dublin City University Colman completed a Graduate Diploma in Psychoanalytic Studies in Dublin Business School and a Master of Science in Child and Adolescent Psychoanalytic Psychotherapy in Trinity College Dublin. Colman is presently pursuing his Doctorate in Psychotherapy in Dublin City University.
Colman has worked in Great Ormond Street Hospital, the Royal Edinburgh Hospital, Our Lady's Hospital in Crumlin and the Lucena Child Mental Health Services. Currently Colman works in St Patricks Mental Health Service and he is a part time Associate Professor in Trinity College Dublin. He also has a small private practice in the Personal Counselling and Psychotherapy Centre in Naas.