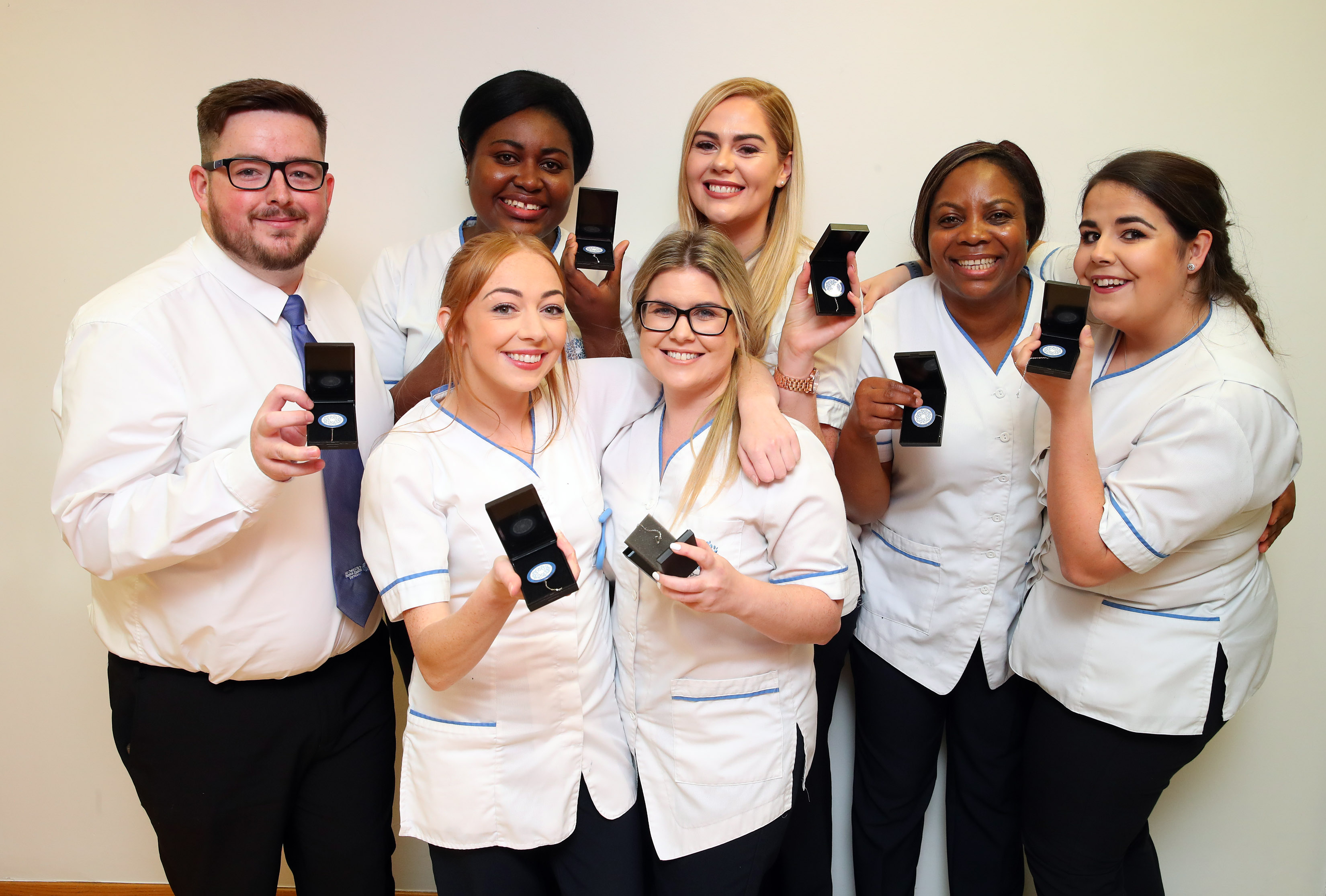 Nine graduates celebrated their academic and clinical achievements with family and friends at our annual Nurses' Graduation Ceremony in St Patrick's University Hospital (SPUH) on 7 November.
The nine newly-qualified psychiatric nurses completed a four-year Bachelor of Science (BSc) programme in Trinity College Dublin (TCD), successfully undertaking their clinical placements across St Patrick's Mental Health Services (SPMHS).
The graduates included Imelda Armstrong, Rory Conroy, Beatrice Ezeani, Victoria Grainger, Philip Horgan, Melissa Melia, Florence Obakpemi-Ishola, Jane Reynolds and Ciara Sweeney. Each received a certificate of graduation from our Chief Executive Officer (CEO), Paul Gilligan, and Director of Nursing, John Creedon, along with our official SPMHS nursing badge.
Victoria Grainger also received a special prize awarded to the nursing student who both completed the clinical component of their degree within SPMHS on first attempt and achieved the highest academic grade in their final examinations.
Over the course of four years, the group completed placements in all the wards in SPUH and St Patrick's, Lucan, also gaining insight into the various specialist programmes in SPMHS. During that time, they supported service users living with a wide range of mental health difficulties and developed hands-on experience of numerous programmes and care pathways.
Shane Kirwan, Nurse Practice Development Coordinator, said:
"On behalf of everyone in SPMHS, I'd like to congratulate the nurses graduating at today's ceremony. We are delighted to have the opportunity to celebrate the hard work and commitment of each of our nine graduates as they complete their degrees, and to mark this important milestone on the exciting, rewarding careers which lie ahead of them. We have no doubt that each of our graduates today will make an incredibly positive difference to the care and treatment of people experiencing mental health difficulties."
Nurses Graduation 2019