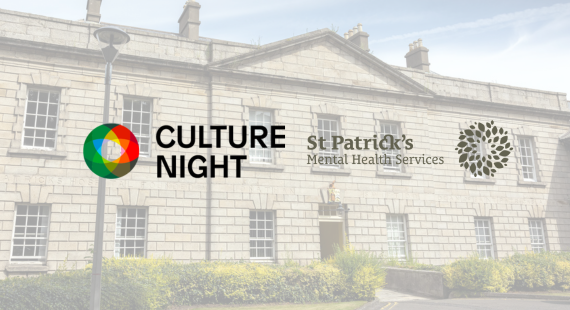 To mark Culture Night 2023, St Patrick's Mental Health Services (SPMHS) invites you to a historical talk about the origins of our Dublin 8 hospital.
During this talk, historian and archivist Andrew Whiteside will discuss the background of the design and construction of Ireland's first psychiatric hospital, St Patrick's Hospital, in the 18th century. Founded through a £12,000 legacy left in 1745 in the will of Jonathan Swift, author of Gulliver's Travels and Dean of St Patrick's Cathedral, St Patrick's Hospital today is known as St Patrick's University Hospital (SPUH).
This event offers the opportunity to brought on a short walking tour to view the exterior of the original hospital building. You will then visit the Board Room of the historical building in SPUH, where you will learn about the architects competing to design the hospital in the 1700s, see the original hospital plans, and find out more about the building that followed.
The event takes place at 7pm on Friday, 22 September, and lasts for approximately an hour.
To respect the historical building and to ensure that attendees can best enjoy this event, we have a small number of tickets available. These tickets are free, but booking is essential.
If you have any queries about our Culture Night event, or if you have booked a ticket and have any accessibility requirements, please email communications@stpatricks.ie.
Location
Learn more about our history
Learn more about our connections to Jonathan Swift, and his innovative vision for mental healthcare.