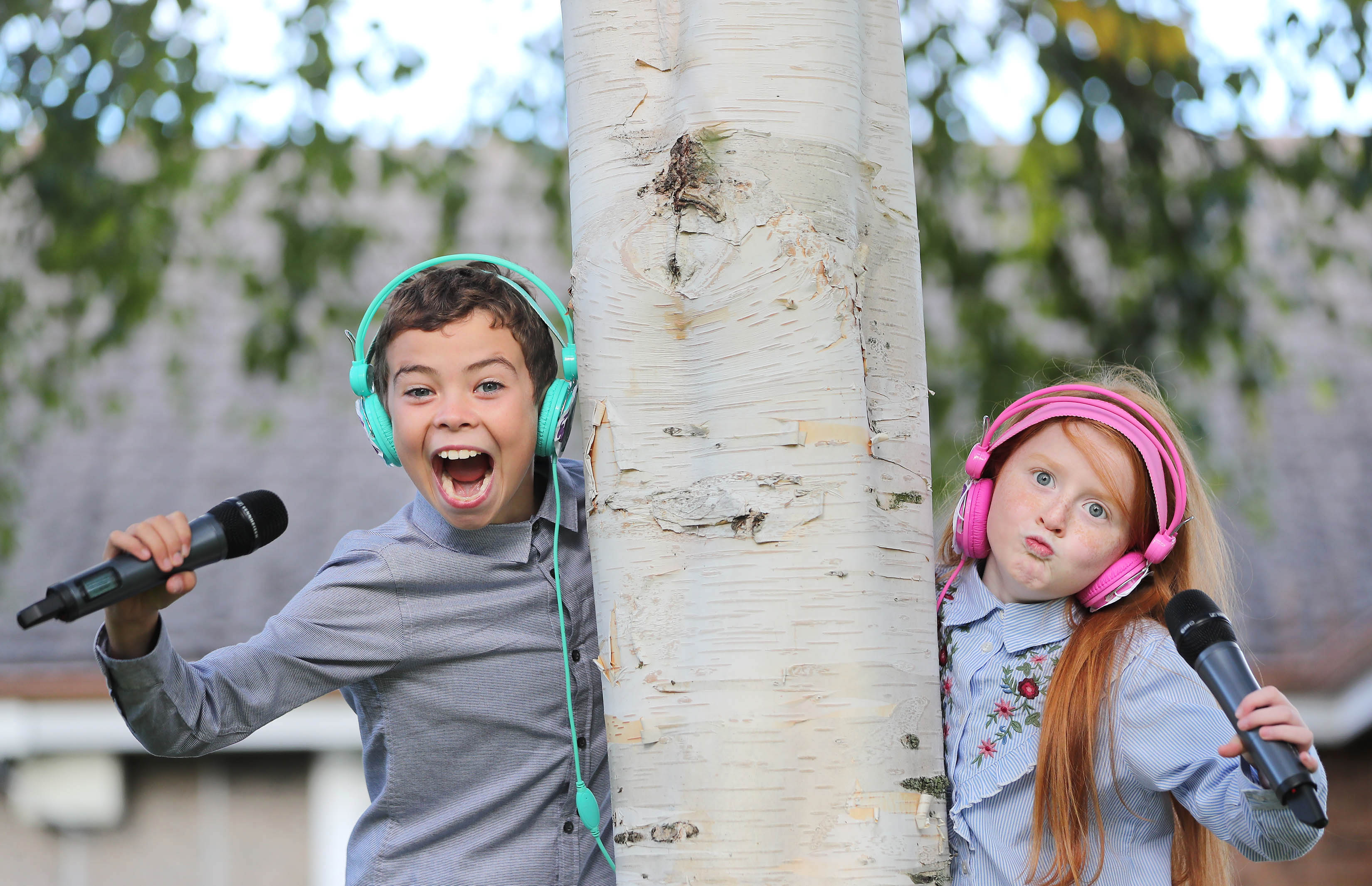 Think your child has what it takes to interview some of the best-known names in Irish broadcasting? Budding broadcast stars can win the chance to be a radio interviewer for a day for the upcoming Walk in My Shoes Radio 2018
Tags: WIMS radio awareness Radio Young people
The search is on for Ireland's next big radio star. Pop-up station Walk in My Shoes Radio, run by St. Patrick's Mental Health Services, is dedicated to promoting positive mental health and this year the team are keen to put young people behind the mic. Budding broadcasters could win a chance to interview some of Ireland's TV, radio and music's biggest names including Bressie, RTE's Bryan Dobson, Keelin Shanley and Claire Byrne!
To mark World Mental Health Day this year, Walk in My Shoes Radio will broadcast a special programme for Primary schools aimed at teachers and students. Focussing on understanding and minding your mental health, this programme will feature a special interview with Bressie and will culminate in a live, interactive mindfulness exercise that children can participate in.
This programme will air between 11am and 1pm on Wednesday 10th October, and schools across the country are encouraged to tune in for some positive and informative insights into youth mental health.
Speaking on this year's campaign, Paul Gilligan, CEO of St Patrick's Mental Health Services said 'As Walk in My Shoes Radio enters its fifth consecutive year, we're delighted that we have the opportunity to align our content with The World Federation for Mental Health's very important theme for 2018 of young people and mental health in our ever- changing world. We want to encourage children to talk about mental health and with Walk in My Shoes Radio we have the perfect platform to allow young people to take charge of the content they're hearing – ensuring that it's engaging and relevant. Our ultimate aim this year, most importantly, is to equip our youth with the tools and advice they need to build resilience and foster good mental health.'   
Promising 70 hours of engaging and enlightening entertainment, Walk in My Shoes Radio will be on air from Monday 8th to Friday 12th October, between 7am and 9pm. This year's presenter line-up features: RTE 2FM's Jenny Greene, Stephen Byrne and Blathnaid Treacy, social media star James Patrice, TV Presenter Maia Dunphy, broadcaster Dil Wickremasinghe and comedian Alison Spittle.
Children with a passion for radio, who are full of chat and interested in mental health are invited to send a short voice/video recording of themselves in action to radiowims@gmail.com, to be in with a chance of winning this amazing opportunity.
Tune into Walk In My Shoes Radio via the TuneIn app, online at walkinmyshoes.ie or turn the dial to WIMS FM. Frequency nationwide as follows: Dublin 105.2; FM; Cork 106.7 FM; Clare 105.5 FM, Galway 87.7 FM.
Walk in My Shoes is a mental health awareness and education campaign run by St. Patrick's Mental Health Services which focuses on promoting mental health awareness in schools, colleges and communities across Ireland.
Get in touch on social media using the hashtag #WIMSFM and #WalkInMyShoes
Twitter (@walkinmyshoes)
Facebook (Walk in My Shoes)
Instagram (stpatricks_wims)