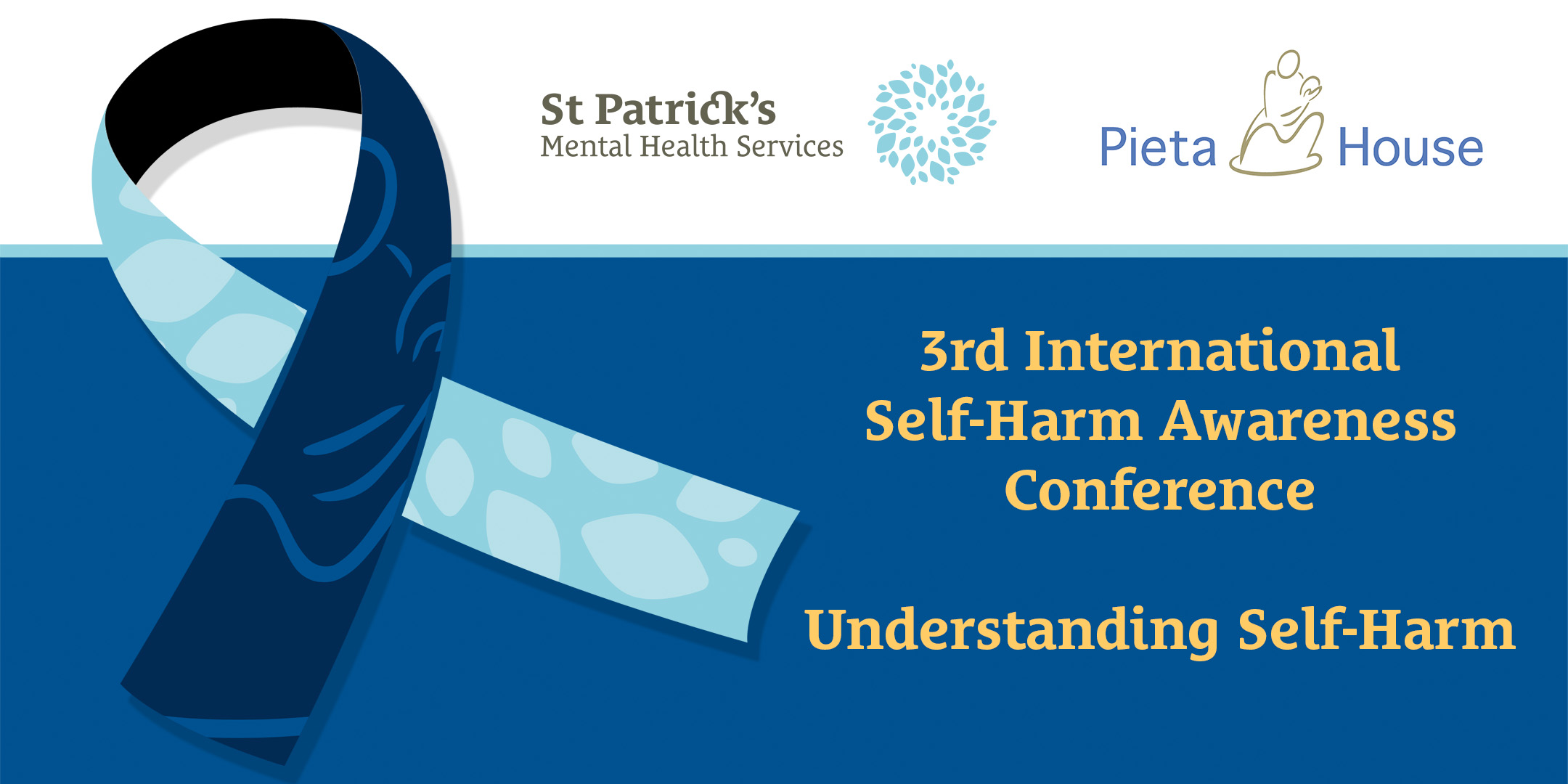 St Patrick's Mental Health Services and Pieta House have called for more discussion and understanding on the subject of self-harm, with figures revealing a marked increase in incidences across the country since 2007.
Ahead of their third annual Self-Harm Awareness Conference on March 1st, both organisations are urging those who deal with young people to educate themselves on the subject of self-harm and to be able to identify the signs and reasons as they present themselves.
The focus on young people's mental wellbeing comes in the wake of the latest figures from the National Suicide Research Foundation (NSRF), which show that the peak ages for self-harm presentation are between the ages of 20-24 for males and 15-19 for females.
Figures also show an overall increase in the presentation of self-harm cases, with the NSRF revealing that the rate of self-harm in 2016 was 10% higher than it was in 2007. 
St Patrick's Mental Health Services CEO, Paul Gilligan, said: "The amount of young men and women who are presenting with self-harm symptoms is constantly growing. Meanwhile, discussion and understanding on the subject isn't following suit. Stigma is still an issue when it comes to mental health attitudes, particularly in regards to self-harm.
 "Some studies suggest that as many as 4 out of 5 people who are under 25 who die by suicide have self-harmed, yet the act of self-harm continues to be poorly understood. We are delighted to be partnering with Pieta House in an attempt to further educate on this important topic."
Pieta House CEO, Brian Higgins, echoed this sentiment, stating. "We aim to tackle and remove the stigma around self-harm, and part of our vision is that we strive to replace self-harm with self-care. Self-care is relevant to us all, and we need to ensure we practise this."
Mr Higgins continued: "We know that official self-harm rates only represent those who have presented to hospital. This is just the tip of the iceberg".
The 2018 Self-Harm Awareness Conference will be held in the Aviva Stadium on Thursday March 1st to coincide with Self-Injury Awareness Day. This year's conference is aimed at healthcare professionals, social care and education providers, as well as policy makers, parents, carers, influencers, and funders, and will focus on the theme of 'understanding self-harm'.
The conference will offer three workshops focusing on three specific themes about understanding self-harm. These will be held in parallel sessions and there will also be soapbox groups, where attendees will be able to share their thoughts about self-harm and any issues/discussions raised during the day.
Pieta House Ambassador, and TV and radio personality, Eoghan McDermott, will present the conference's keynote speech. Speaking about the conference, he highlighted the importance of having a deeper understanding of the incidences and reasons for self-harming behaviour: "I am happy to be able to speak at an event which aims to both enlighten and educate on an often ignored subject.
"Teachers, carers and parents will all be in attendance on the day, so if my experience can help even one person understand the realities of the subject, then it will be worth it."
Bookings for the conference can be made via Eventbrite. Standard ticket price is €50 and there is a discount for students and unwaged of €25.
For further information and to register to attend the Self-Harm Awareness Conference on March 1st, visit www.stpatricks.ie/selfharm  or www.pieta.ie
Tags: self-harm conference cpd