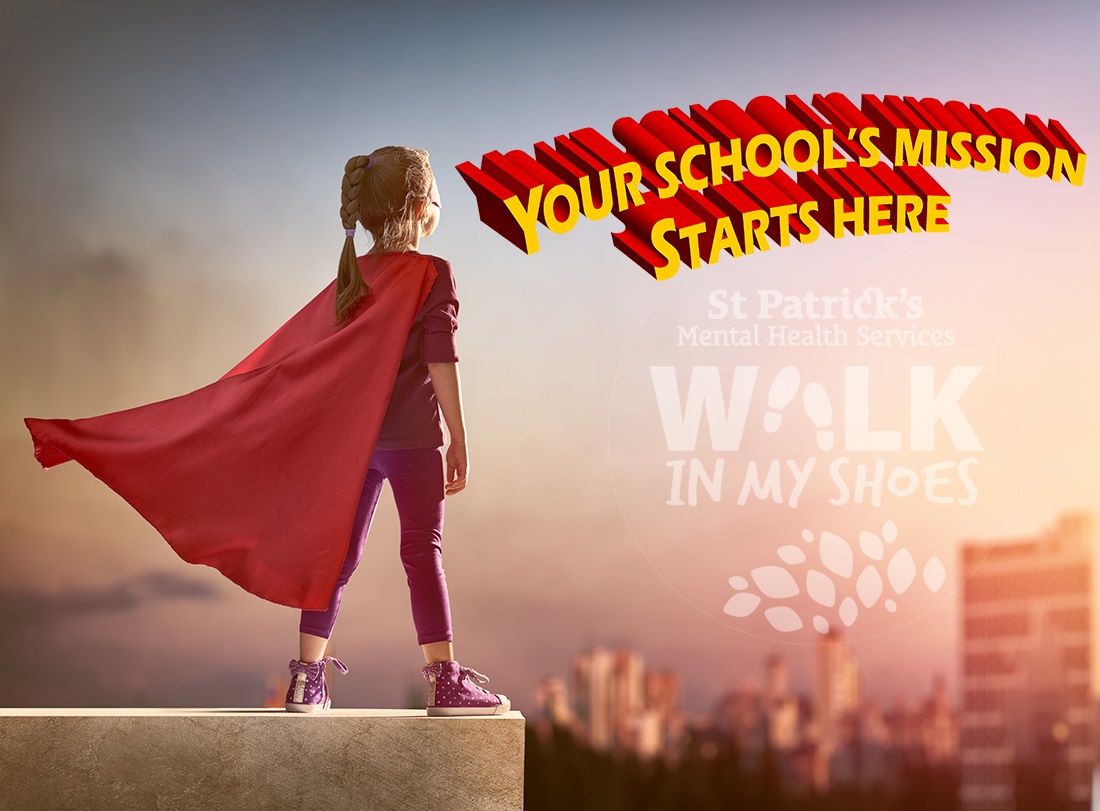 St Patricks Mental Health Services is delighted to announce the return of the Mission Possible: School Achievement Awards; an initiative dedicated to celebrating and acknowledging the work being carried out by schools to promote positive mental health.
The awards recognise schools from all over the country for their efforts in tackling mental health stigma, both in the classroom and in the wider community. Entry is open to all schools and applications can be made via WalkInMyShoes.ie.
Last year's award ceremony saw six primary and secondary schools from all over Ireland win fantastic prizes for their contributions in educating, empowering and promoting positive mental health to their students.
St. Patrick's CEO, Paul Gilligan, said: "Children spend on average six hours per day in school and so it is important that schools embrace their vital role in encouraging students to have open discussions and conversations around mental health." 
"Schools can be a great setting for building life skills and resilience. Teachers can provide a supportive environment where educating our young people on mental health is a priority."
Tamara Nolan, Communications Manager at St Patricks, said: "When we launched Mission Possible last year, we were encouraged by the fantastic efforts being made to raise mental health awareness in primary and secondary schools all around the country."
"This year we have made the application process more focussed; schools are asked to submit a two page word document outlining their plans, aims, objectives and results in terms of promoting positive mental health in their school. We're really excited to receive this year's entries!"
For entry details and for further information visit www.walkinmyshoes.ie. The closing date for entries is 23rd March 2018.
To view the gallery of entries to the 2017 Mission Possible School Achievement Awards, visit www.walkinmyshoes.ie.
For further information contact;
Tamara Nolan, Communications Manager at St Patrick's Mental Health Services     
Email: tnolan@stpatsmail.com; Tel: 01 249 3335; Mob: 086 084 8201
Tags: Schools Irish Walk in My Shoes