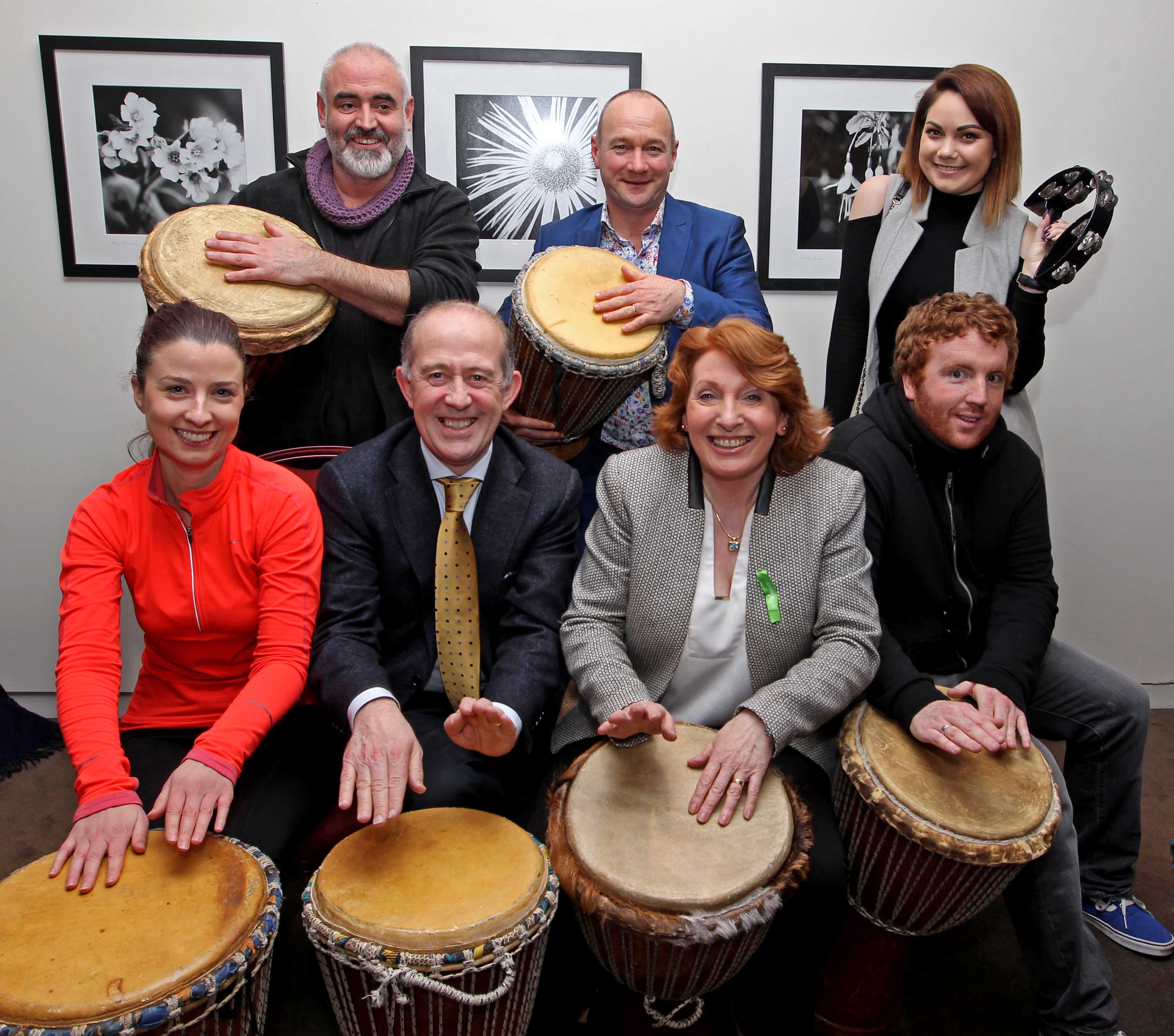 Following on from the successful Youth Mental Health Fair held at St. Patrick's University Hospital in September 2015, St. Patrick's Mental Health Services began a series of regional Wellbeing & Mental Health Fairs around Ireland.
The first was in Cork on 6th February 2016 in the Clarion Hotel. Demand was strong, 30 stands booked out in a matter of weeks. The fairs are not just about the great meet and greets with all the services in the region, there is a huge emphasis on fun, happiness, and well-being. In addition to the stands there are workshops in Drumming and Zumba, Yoga & Laughter Yoga & Mindfulness. The most popular was Mindfulness with almost back to back sessions all day.
In the afternoon the then Minister for mental health Kathleen Lynch and beauty & lifestyle blogger Faces by Grace joined St. Patrick's Mental Health Services CEO Paul Gilligan for an expert panel discussion & Q&A which was compared by Corkonian MC and TV broadcaster Alan Shortt. The entire fair paused and engaged in an open discussion about mental health in Ireland today.
The five hour fair flew by and the pop up banners were stood down and packed away for their next outing in Dublin. Fast forward to 21st May and the Fair had relocated to Dublin. Back by popular demand was Drumming, Zumba, Laughter Yoga and Mindfulness. Also Estelle from Olive Tree Yoga in Cork was available to join us in Dublin to keep the Dubs on their toes.
Again 30 stands which are given over to services provides and charities in the Mental Health & Wellbeing space were quickly allotted on announcing the Dublin Fair. The following were in attendance all day, Youth Empowerment Service, Walk in My Shoes, Shine, Samaritans, MyMind, My Mood and Me, Get Ireland Walking, SUGRU, Lighting The Way, St. Patrick's Mental Health Services Support & Information, Ag Eisteacht, See Change, Aware, Mojo Programme, National Parents Council Primary, Youth Connect, Willow Grove, Children's Rights Alliance, National Parents Council, Express Your Gender, BodyWhys, Little things Campaign (HSE), Olive Tree Dublin - Yoga, Recovery Self Help Method Ireland, Dean Clinic Dublin (St Patrick's Community Clinics), Hand on Heart, Teenline, Pieta House and Parent Line.
In the afternoon our MC Alan Shortt was on hand to compare. Paul Gilligan our CEO and Robert Troy TD were our forum speakers. Robert expanded upon his recent speech in Dail Eireann talking about his own mental health experience and the pressures of being a public representative. The day which coincided with a GP talk in the morning and a Transition Year graduation in the evening saw over 450 people attend our largest campus at St. Patrick's University Hospital in Dublin 8.
Next stop on our regional tour with the Wellbeing and Mental Health Fair is Galway towards the end of the year.  We hope to see you soon at our travelling fair. If you would like to take part in a future fair please email communications@stpatsmail.com.