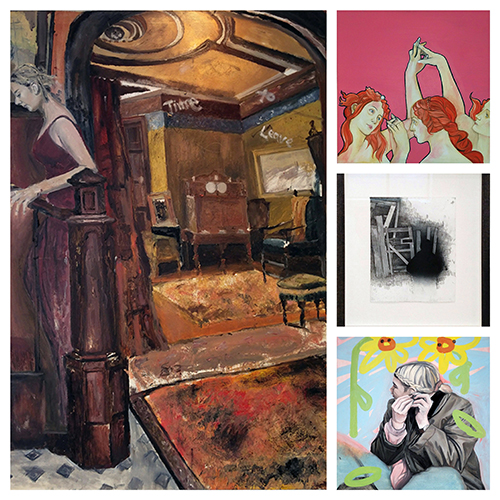 September – October 2018

Featuring selected artworks of recent graduates from The National College of Art & Design (NCAD)
Art Exhibition Space, St Patrick's Campus.
10am – 6pm 7 days per week
No booking required, just turn up!
Open to the service users, staff and the public – parking available on site – wheelchair access – cafe open until 8pm.
Vote now for St Patrick's Favourite Painting 2018
Cast your vote now to choose your favourite painting from the Emerging Artist Exhibition.
St Patrick's Mental Health Services will purchase the winning painting.
Participants will be entered into a draw to win a €100 One4all voucher. 
Open to service users, staff and visitors to St Patrick's. Closing date for voting Oct. 15th