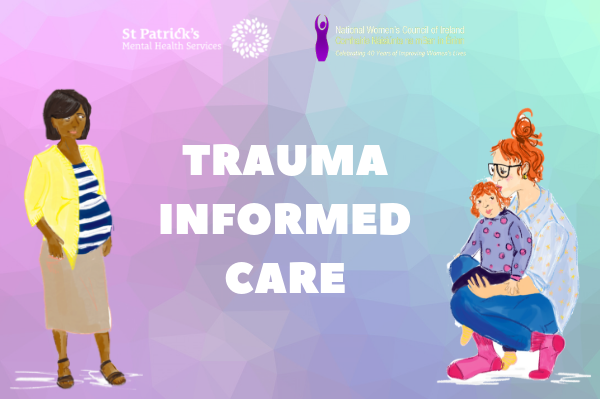 The Women's Mental Health Network (WMHN) invites you to attend a free learning and networking morning, focused on trauma-informed care, from 10pm - 12.30pm on Friday, 13 September.
Taking place in St Patrick's University Hospital, we are delighted to welcome Dr Iseult Twalmey, Senior Clinical Psychologist and Open Dialogue Clinical Lead with West Cork Mental Health Service, to present at this event. Anne Cronin, Head of Services with Novas, will also speak on the development of a trauma-informed approach within their services.
The morning will bring opportunities for networking, questions and answers, and sharing your thoughts on the development of the network. If you would like to attend, registration is available here through Eventbrite.
Aalternatively, please email  our Advocacy Manager, Louise O'Leary, at loleary@stpatsmail.com or Mary in the National Women's Council of Ireland (NWCI) at maryh@nwci.ie .
The WMHN is developed by the NWCI and St Patrick's Mental Health Services as a network of people and organisations with a committed interest in women's mental health issues.
Location